The Lebanese army threatens: We will shoot any gunman in Beirut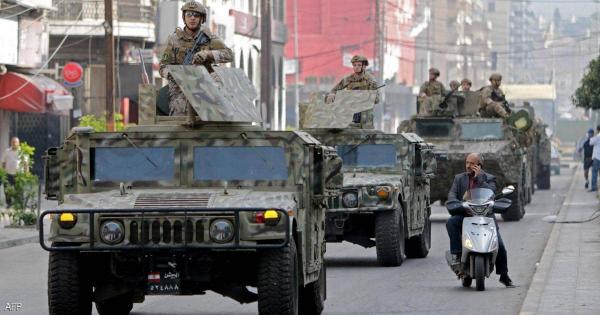 The Lebanese army announced, on Thursday, that its units deployed in the capital, Beirut, will shoot any gunman on the roads, shortly after the shooting in which two people were killed and others were wounded during a demonstration calling for the change of the judge in charge of the port explosion case.
The Lebanese army said in a tweet via "Twitter": "The deployed army units will shoot at any gunman on the roads and at anyone who shoots from anywhere else and asks civilians to evacuate the streets."
It seems that the statement of the Lebanese army, which was very firm, was an attempt to defuse the bloody clashes in Beirut and from their transformation into heavier fighting.
On Thursday, 3 people were killed and at least 8 others were wounded, in a shooting that took place during protests by supporters of Hezbollah and the Amal movement against the judge of the Beirut port explosion, Tariq Bitar.
Supporters of Hezbollah and the Amal movement called for a gathering in front of the Palace of Justice in Beirut, in order to reject what they considered "the politicization of investigations into the explosion of the Port of Beirut" that took place in August 2020.
But the protests soon turned violent.
According to the "Sky News Arabia" correspondent, the Lebanese army sent reinforcements to the Tayouneh and Qasr al-Adl areas in Beirut, where the unrest is taking place, in an attempt to contain the violence.