The Libyan Interior Minister survived an assassination attempt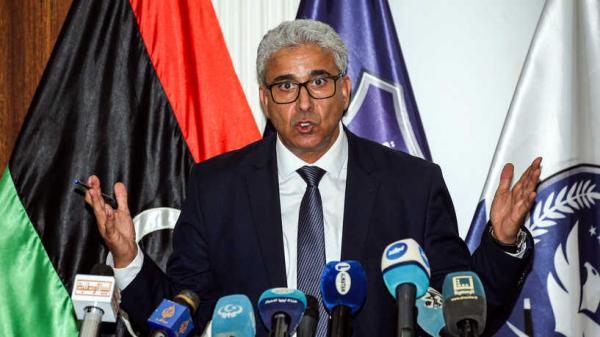 The Minister of Interior of the Libyan Government of National Accord, Fathi Bashagha, escaped an assassination attempt after shooting at his convoy in the city of Janzour, west of Tripoli, according to local media.
The Bashagha convoy was attacked by gunmen on the road – Sidi Abdel Jalil – Janzour, west of Tripoli.
According to a security source, the gunmen were dealt with by the minister's guard, and one of the attackers was killed.
Bashagha hails from the coastal city of Misrata, to which powerful militias belong, and is considered close to Turkey.
His name is frequently mentioned as a potential successor to the prime minister, Fayez al-Sarraj.
In 2020, Bashagha was suspended from the ministry due to accusations related to shooting at protesters.
On August 23, the Government of National Accord decided to suspend him from working as a precaution and refer him to an administrative investigation, after gunmen opened fire on peaceful demonstrators in the capital, Tripoli.
At that time, hundreds of Libyans demonstrated for several days in Tripoli to protest corruption, the deterioration of their living conditions, the denial of basic services and the years-long conflicts.
However, gunmen fired live ammunition several times to disperse the demonstrators, wounding many of them while others were arrested. Bashagha denounced the shooting and "kidnapping and detention" of demonstrators.
The minister, who was visiting Turkey upon his suspension from work, hastened to declare his compliance with the decision, demanding that "the accountability and investigation session be public and broadcast live in the media to highlight the facts before you and the Libyan people," but the sessions were closed.
The minister recalled his "objection" to "the security measures issued by armed parties that are not affiliated with the Ministry of the Interior, and the resulting abuse of the dignity and rights of the noble Libyan citizen and the waste of his blood in suppression, intimidation and silencing of mouths where there is no law."
Since the fall of Muammar Gaddafi's regime in 2011, Libya has witnessed successive conflicts that have exhausted the people of a country that has the largest oil reserves in Africa.
The Turkish-backed Government of National Accord and a parallel authority in the east are competing for power in Libya, led by Field Marshal Khalifa Haftar, backed by Russia, Egypt and the Emirates.
The country is also suffering a stifling living and social crisis exacerbated by conflicts and the Covid-19 epidemic.