The Minister of Defense on tank purchases: – The process is proceeding as planned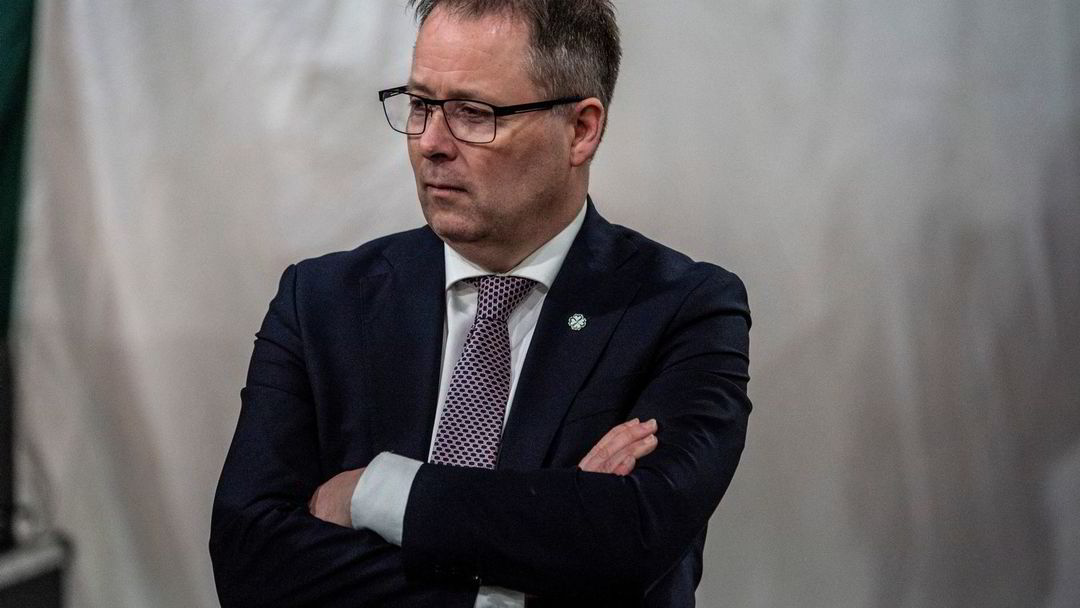 – The government is planning for the acquisition of tanks. The process continues in line with the future plan that has been laid out. The government will have further dialogue with the chief of defense about his assessments related to the procurement.
The words belong to Minister of Defense Bjørn Arild Gram (Sp), and come after DN wrote earlier on Thursday that Chief of Defense Eirik Kristoffersen has made a recommendation to the Minister of Defense to say no to the acquisition of tanks.
Norway should instead acquire new helicopters and long-range fire for the Army, according to DN's knowledge.
The Støre government has the acquisition of tanks as a separate point in the Hurdal platform, and the purchase was already given the go-ahead under the Solberg government.
– My view is well known
The procurement process is well under way and it is now between either the German Leopard 2A7 or the South Korean K2 Black Panther.
According to the plan, the contract for 82 tanks with a cost frame of NOK 19.3 billion is to be signed during the year.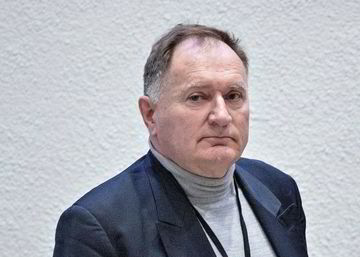 One person who has long been against the government's investment in tanks is FFI researcher and former defense chief Sverre Diesen. In 2021, he wrote a column in the North Norwegian debate where he spoke against the government's planned purchase of tanks.
"In the long run, this unwillingness to deal with reality may cost Norwegian taxpayers NOK 19 billion – nineteen thousand million – which is the amount planned to be spent on new tanks for the Army. All to make an insufficient strengthening of an operational concept that is unsuitable in the first place," he wrote.
When DN makes contact on Thursday evening, he says briefly:
– My view is so far well known. I don't think I should say anything other than the obvious, that I think it's the right decision, says Diesen.
– Reasonable
The Center Party has over time been a supporter of the Army's desire for new tanks. Bengt Fasteraune, spokesperson for defense policy in Sp, thinks it makes sense to keep tanks.
– This is a concept that has been built up over time. Much of the investment that has been made is partly in armored vehicles. The concept is mechanized and tanks are part of it, he says.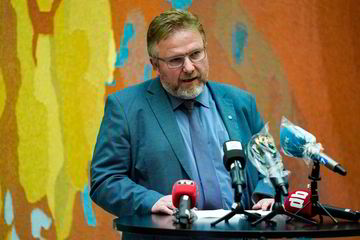 Although it is early to draw conclusions from the war in Ukraine, military experts have observed how vulnerable tanks are. Especially on the Russian side, several thousand tanks have been rendered harmless by drones and artillery.
For example, it has been argued that 16 Himars systems turned the tide of the war, while tanks were shot to pieces. Fasteraune believes the argument does not hold up.
– If you look at the Russians' use of tanks in Ukraine, it has not been a success, but neither has anything else they have done. Militarily, almost none of the military operations they have carried out have been successful. In isolation, I don't think it's the best reference.
Fasteraune nevertheless believes that the acquisition of tanks does not exclude the purchase of helicopters and long-range fire.
– Long-range fire is very important and helicopters are critical equipment that we must get in place as soon as possible with the situation we are in now. And we are working on that.
– Need air defense
Christian Tybring-Gjedde (Frp) agrees with Sverre Diesen that the government should not prioritize tanks.
– Like the former chief of defence, I have long believed that new tanks are a wrong priority in a potential war scenario where various missiles, artillery and drones will increasingly dominate. First of all, we need air defense.
Left-wing leader Guri Melby is more cautious, but states that she thinks there are "exciting thoughts". She will not comment on the proposal itself in detail.
– The most important thing is that we have a defense that can defend Norway, but we are positive about daring to challenge establishing truths with new analyses. Not least in light of the fact that we are in a completely new security policy situation, both with Sweden and Finland in NATO and the Ukraine war. (Terms)Copyright Dagens Næringsliv AS and/or our suppliers. We would like you to share our cases using links, which lead directly to our pages. Copying or other forms of use of all or part of the content may only take place with written permission or as permitted by law. For further terms see here.