The movie they are waiting for: the premiere with Sergei Bezrukov turned out to be real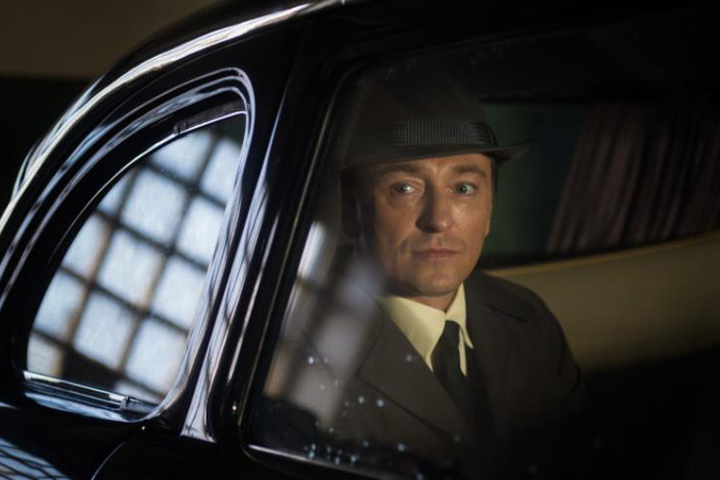 "Optimists-2", or "Optimists. Caribbean crisis". Directed by Alexei Popogrebsky. That says it all.
The first "Optimists" – about the thaw Foreign Ministry, the Ministry of Foreign Affairs. Where everyone was cheerful, happy, talented, yes, in fact, optimists. These "Optimists" are different, completely different. Therefore, we had to change the main character: in the team of "optimists" there is a replacement, instead of Vladimir Vdovichenkov, Sergey Bezrukov enters the field.
We will talk about Bezrukov ahead. And now about Popogrebsky. If we take his films – "Koktebel", "How I Spent This Summer", "Simple Things" – it becomes clear what a wonderful director he is. As he never adjusts to his audience, on the contrary, he leads him and knows how to do it very well. He is a master, a real master.
But the show is a completely separate genre. Only Popogrebsky is still the same – and has not changed himself at all. In the same way, he treats his viewer as an adult, who understands everything. He trusts the viewer, knows that he will understand everything.
What is there to understand? Well, at least what time is it now. After all, "Optimists" is a great name, accurate, ambiguous. Is it possible, in principle, to remain an optimist while working at the Foreign Ministry, even if already in the sixties? Here Popogrebsky shifted the emphasis, and instead of the bright hopes of Khrushchev's liberation, albeit relative, but freedom, he must show how in 62 the same time breaks down, changes, goes into oblivion, like sand. And this is sometimes completely imperceptible even: it seems that life goes on, a wonderful life, young diplomats, intelligence officers – "we will now live in a new way", but the Cuban missile crisis begins, and this is a war, a nuclear war, the most terrible one.
Everything is dashing here: both an American spy with a Russian origin named Alex, a photographer, and part-time CIA agent, of course (Elizaveta Boyarskaya), and Deputy Foreign Minister Ruta Karlovna in a magnificent performance by Severija Janushauskaite, taken out at one time from the same States, and she also has a son serving in the American army. Fantasy? Well, yes, of course, because in real life, under any regime, could a woman with such a biography be allowed to the very top of the Ministry of Foreign Affairs? No, of course, she couldn't.
But a film, a work of art, as you know, is built according to the laws of the creator, he created for himself. Therefore, if Popogrebsky said "to my mother," then to my mother, and we can only believe in this miracle or turn off the TV and shout: "Nonsense, nonsense!". I didn't turn it off, I believed it.
It shows time and place and relationships. Life is beating there, in this Foreign Ministry test tube, and everything is twisted to the point of insanity, beyond recognition. But you believe and follow the plot and peer. You are waiting for this movie, every episode.
And this combination of fantasy with reality does not jar in any way, does not interfere, on the contrary, inspires. There are magnificent works of artists, and even Liza Boyarskaya, not my heroine at all, suddenly found herself in place in her two-three-sense situation. And another Elizaveta, Yankovskaya, the granddaughter of Oleg Ivanovich, is also very good. She is such a young, predatory foreign vamp woman here, unusually strong and beautiful. Yes, this actress will go far, I hope.
But the best here and now is Sergey Bezrukov. If you take all his many previous roles – here's Pushkin, here's Yesenin, here's Vysotsky, and here's Yeshua Ha-Notsri, Jesus Christ – he plays there with two or three colors, no more. He even became familiar there to the degree of self-parody, like that. Everyone understood that he was a good, emotional and true artist, but not yet … Something seemed to be missing.
And so the boy grew up. Here, in "Optimists", he so famously plays this multidimensionality, polysemy … no, he doesn't even play, he exists in it, he lives. And all this is in his eyes, somewhere frightened, somewhere cruel, and his gaze is now defenseless, now cynical is extraordinary. He got here in his personal and intimate, divided in two and suddenly, unexpectedly, he turned from a diplomat into either a spy or a scout. And all this Bezrukov plays excellently.
And, of course, there will be a happy ending. All of them – Bezrukov and Boyarskaya, KGB officers, tsereushniks, patriots of both their homelands – after going through such sharp turns, will, of course, prevent nuclear war and the Cuban missile crisis. And only thanks to them, ordinary soldiers of the invisible front, and not at all Khrushchev and Kennedy, will it be possible to restore this fragile, insane, insane, insane world. This does not happen, but these are the laws of a genre, a real, detective, serial genre called cinema. It turned out to be a real premiere.
December, 31st
Immediately after the New Year, I received a call from one radio station: "According to our information, people began to watch" The Irony of Fate "much less than before, now on New Year's they prefer other comedies." I was asked to comment on this.
I said that people have become simpler, they have ceased to understand complex things. And The Irony of Fate is a complex movie. It is necessary not only to feel and feel it, as the audience of the entire Soviet Union did it, but also to think. There are many meanings, and one of them, perhaps, is the main one: how the intelligentsia existed in that very stagnant, Brezhnev time, how it made compromises, how it understood everything, how it expressed itself in its avian Aesopian language, only in hints, only in verses of half-forbidden Tsvetaeva and Pasternak …
All this (and also a brilliant eccentricity, which even takes your breath away, how it could have been done!) And Andrey Vasilyevich Myagkov played us. He played so that when he was gone, there was an absolute feeling that we had lost our best friend, a loved one.
So he was such a bright, unusually talented artist, a very closed person and truly intelligent, really, according to the Hamburg account.
It is so unbearably bitter that he left us. But no, he didn't. After all, we know: December 31 is a tradition with my friends. Yes, we're watching The Irony of Fate. Let there are already fewer of us, those who understand, but I know for sure: on that very day, at that very hour, he will come to us again. Because he is a very loyal friend.
We will wait …