The paradox of the "constructive" opposition of the National Rally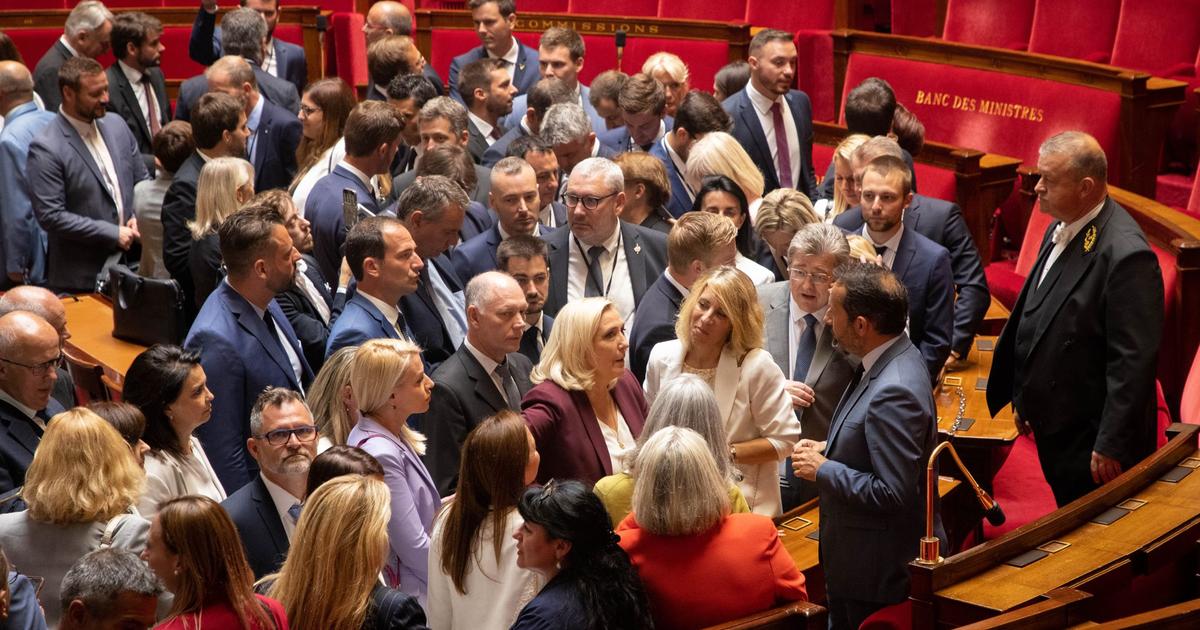 ANALYSE – By entering the National Assembly with her large group, Marine Le Pen has less idea of ​​opposing the Head of State than of succeeding him.
But what happened to the National Rally? Against the policy of Emmanuel Macron and his associates, the formation of Marine Le Pen has never lacked voice. To the point, during the last presidential election, of claiming the exact opposite. The perfect opponent. Since 2017, there has not been a week in which elected RNs have not scolded this "cantor of globalism"ce "deconstructor" of the country, accused of despising the most modest, of dividing the nation, of ignoring its roots or its identity.
Read alsoMarine Le Pen elected by acclamation president of the RN group at the Assembly
But something has changed since June 19. Since that evening when the nationalist party had 89 deputies elected to the National Assembly to everyone's surprise. And thereby won the main opposition group in a Chamber dominated by a relative presidential majority. Without denying anything of their past attacks, nor further revising their judgment on the tenant of the Élysée, the new elected officials of the RN seem to refuse to draw the logical and institutional consequence from it…