the Paris Court of Appeal validates the arrest of Pavlenski and Taddeo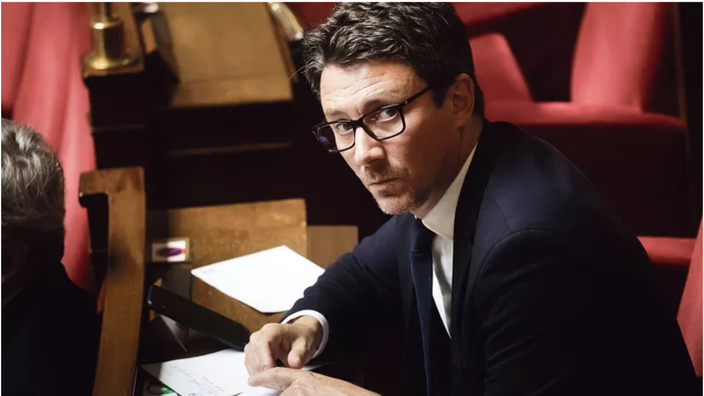 The publicized arrest in February 2020 of Piotr Pavlenski and his partner Alexandra de Taddeo, implicated in the Griveaux case, was validated on Tuesday by the Paris Court of Appeal, according to AFP information. On January 26, the lawyers of the Russian artist and his companion had requested the nullity of investigative acts related to their arrest in February 2020 which they considered to be irregular.
Read also :Griveaux case: Juan Branco, Pavlenski's lawyer, placed under the status of assisted witness
The court of appeal, following the requisitions of the general prosecutor's office, on Tuesday rejected all of these nullity requests, said a judicial source, thus validating the procedure. "This decision proves that the media agitation is not worth legal reasoning. The investigation will be able to continue in order to identify all the perpetrators of the offense and the nauseating acts of which Benjamin Griveaux was the victim»Reacted to AFP the lawyers of the former government spokesperson, Me Richard Malka and Me Lorraine Gay.
The couple was arrested on February 15, 2020 in the west of Paris, in front of the lens of a photographer from the Bestimage agency, directed by Michèle Marchand, a close friend of the Macron couple. The publication by Paris Match of the photos of the arrest led the Paris prosecutor's office to open a separate preliminary investigation on February 28. The investigation was entrusted to a judge who indicted two police officers on September 10 for "breach of professional secrecy"And one of the two, suspected of having falsified a report, also for"false in public writing».
This arrest had been ordered in the context of a case of violence during New Years Eve, but had occurred on the day when Mr. Griveaux had filed a complaint for the resounding dissemination of videos of a sexual nature which had led him to withdraw from the municipal battle in Paris. Mr. Pavlenski had claimed responsibility for this publication.
Read also :In the National Assembly, the discreet return of Benjamin Griveaux
The decision of the Paris Court of Appeal "is unfortunately not a surprise in this file», Responded Me Noémie Saidi-Cottier, lawyer for Alexandra de Taddeo. "While the police were indicted for the way they conducted this procedure and despite obvious breaches of professional secrecy, the investigating chamber finds nothing to complain about and considers that all is for the best. in the best of legal worlds. I do not share this position. The law has not been respected», She regretted.
His client, Alexandra de Taddeo, estimated on Twitter that justice had "does politics but not law" in this file. Me Yassine Bouzrou, one of Piotr Pavlenski's lawyers, told franceinfo that he intended to lodge an appeal in cassation.
» SEE ALSO – Griveaux affair: Piotr Pavlenski wanted to denounce "a big lie"