the PSG player believes she has been "victim twice"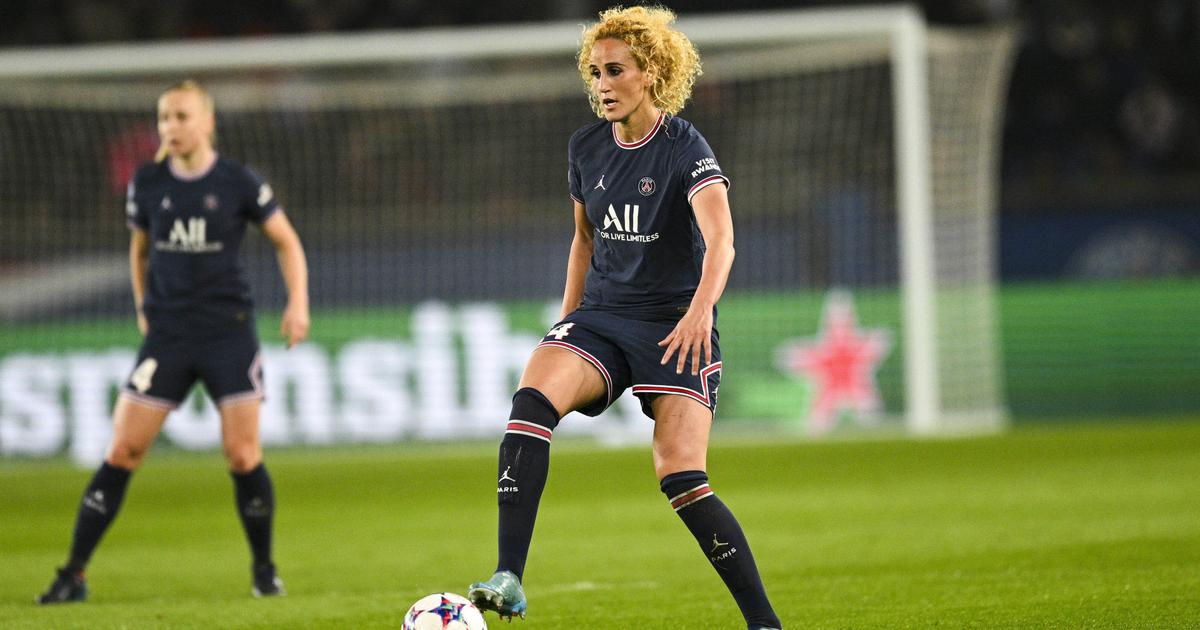 Kheira Hamraoui, attacked by hooded men in November 2021, estimated Friday on BFM TV to have been "victim twice".
Footballer Kheira Hamraoui, assaulted by hooded men in November 2021, estimated on Friday on BFM TV to have been "victim twice", denouncing a "media cabal" and the "double penalty" that Paris SG made her suffer in l away from the land.
"The smear campaign is just as powerful (as the aggression), I put it on the same level," said the 32-year-old French international, PSG player. "I'm a little stunned by everything that's going on around this affair which is devastating me," she added.
Read alsoAssault on Kheira Hamraoui: the investigation report describes a "senseless criminal project"
Assaulted on November 4, 2021 after a cohesion dinner, in the presence of her ex-teammate Aminata Diallo, indicted for aggravated violence and criminal association in this case, Hamraoui then experienced a choppy sports season.
She first found competition for a time, before being sidelined in April after an altercation with another teammate. PSG announced on Tuesday that she would be "soon made available" to her coach.
SEE ALSO – Behind the scenes of Paris SG's victory over OL (0-1)
"When I saw this media cabal against me, I understood that something was fishy. I could not go from victim to culprit overnight, "explained the footballer in an interview recorded Thursday afternoon by BFM TV, and broadcast Friday morning.
Read alsoHamraoui case: Aminata Diallo released under judicial supervision
"It was a bit surprising that before every game I was going to play horrible things about me would come out," she added.
Hamraoui declined to comment on Aminata Diallo, considered by the four other suspects indicted as the "sponsor" of the attack, but whose lawyers continue to claim innocence. The suspect was released on bail.
Kheira Hamraoui, on the other hand, indicated that she hoped to find the land as soon as possible. "With the experience and the track record that I have, I deserve a little respect, from everyone and especially from my club," she slipped. "I have to train with my team. It is a double penalty".