the RN will vote a motion of censure regardless of its origin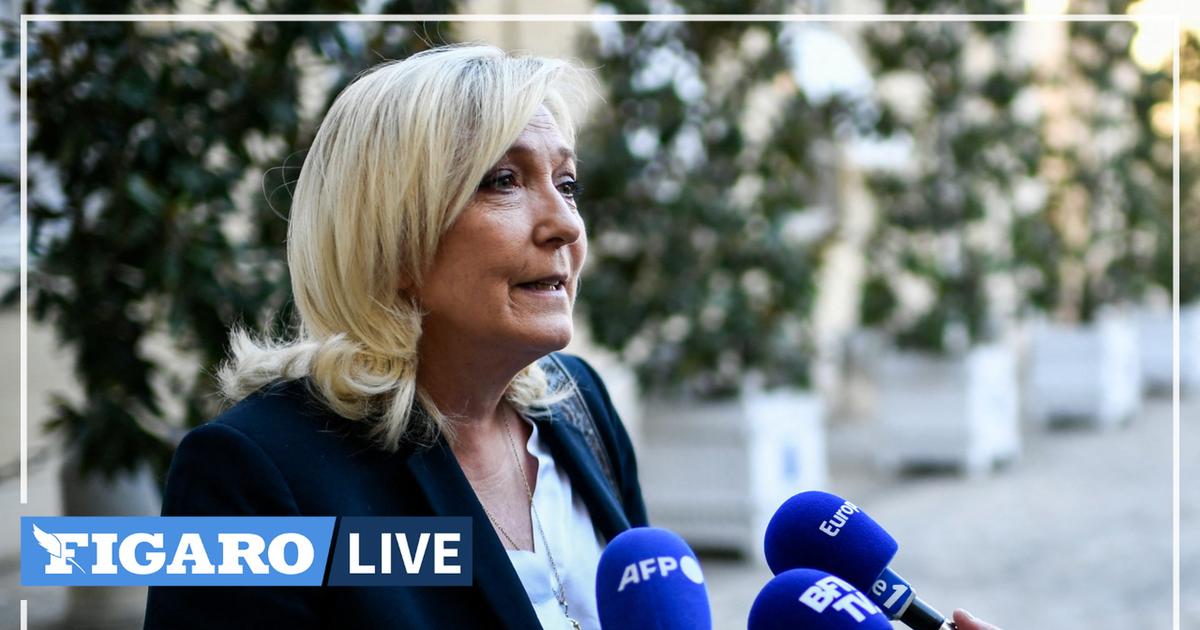 While the National Rally had wanted to be "constructive" during the adoption of the law on purchasing power last July, the party now chooses the frontal opposition on pensions and the budget.
The RN group in the Assembly will vote "motions of censure" regardless of the group that will have filed them, if the government had to resort to 49.3 to have the budgetary texts and a pension reform adopted without a vote, assured Thursday, September 22 Marine Le Pen.
On leaving a meeting with Prime Minister Élisabeth Borne scheduled before the parliamentary session, the far-right leader explained that she was "in disagreement on the entirety of the texts which will arrive before the National Assembly". She cited in particular the reform of unemployment insurance, the finance bill and the energy policy.
'No urgency'
«I told him clearly that if they intended to push through the pension reform through an amendment to the Social Security Finance Bill, and using 49.3, then we would table a motion of censure and we we would vote for the motions of censure that would be tabled, whatever their origin"said the former presidential candidate. Article 49.3 of the Constitution allows the adoption of a text without a vote except motion of censure.
Marine Le Pen had already said last week that she was opposed to a pension reform, believing that "there is absolutely no urgency to tackle pensions precisely when the French are facing major purchasing power difficulties».
---
SEE ALSO – Marine Le Pen "disagree on all the texts" that will arrive at the National Assembly