The Russians switched from air conditioners to antediluvian fans: no money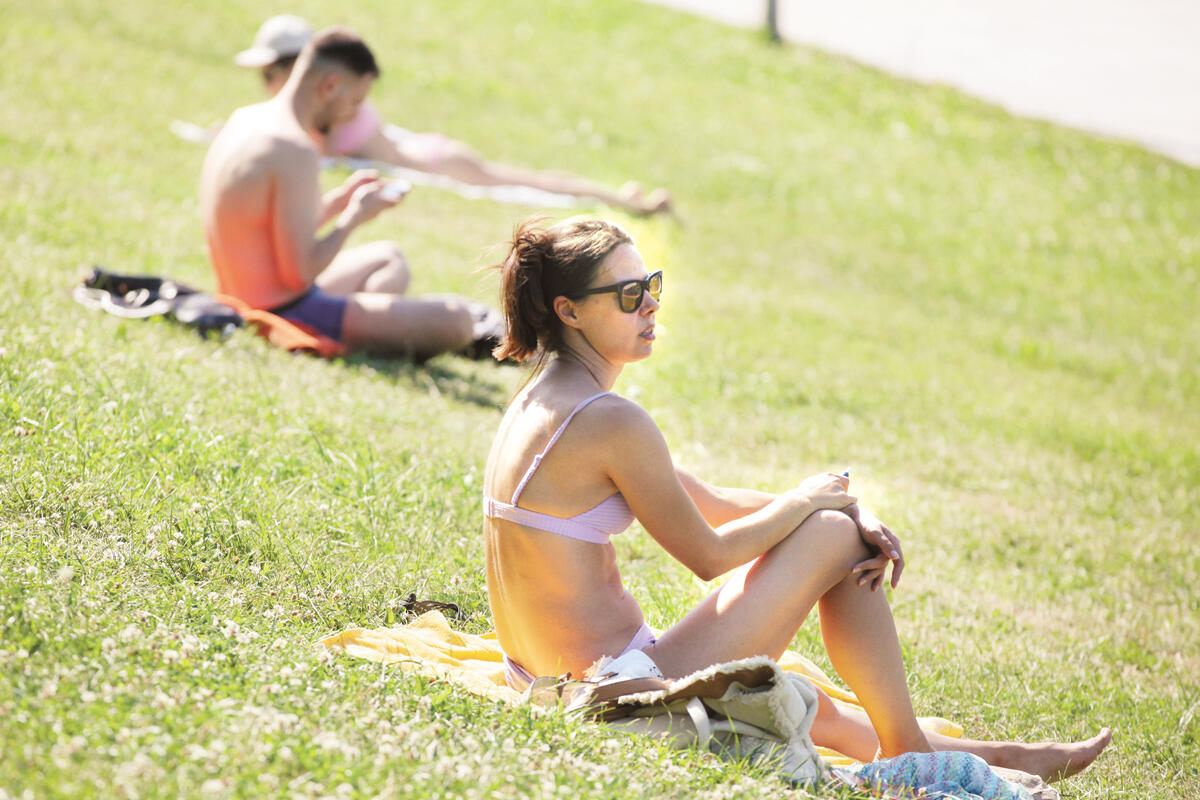 The first really hot week of the year is coming to Moscow. At the same time, service prices for air conditioners began to "bite". Therefore, some Muscovites began to abandon modern climate control systems in favor of "old-mode" fans. How much does it cost to fix the air conditioner now and which fans can be called "eternal", "MK" found out.
According to the Hydrometeorological Center, hot weather in Moscow will be established from June 24 to June 29 – daytime temperatures will not fall below plus 26 degrees. The peak of the heat will be on Monday, June 27, on this day +32 degrees in the shade is expected in the capital. At night, all these days will be at least +18. The sky will be clear and the wind will be light (4-8 m/s), forecasters say.
Muscovites are preparing for hot weather. In particular, they take out (or uncover) climatic equipment in the form of fans and air conditioners. Fans do not help cool the room as well, but they are cheaper and do not require scheduled maintenance. But the air conditioner, if turned on after many months of inactivity, can throw up problems – it will be difficult to solve them urgently this year.
"Every year, when the heat starts, there are calls: an urgent need to repair the air conditioner," says Alexei Zhirnov, air conditioning repair engineer. — This year, we have a waiting list of about two weeks, and this is if you do not need any exotic parts. The cost of maintenance has approximately doubled; for a household split system, you need to focus on at least 20 thousand rubles. Therefore, many customers, having become acquainted with the price list, postpone repairs.
Departure and diagnostics of a household "kondeya" in Moscow, judging by the price lists of the companies involved in this, will cost 5-8 thousand rubles, minor repairs and local refueling (less than a cylinder) – about the same amount, and a similar amount will have to be paid for cleaning numerous filters . It's impossible not to give up: as the interlocutor of MK said, service engineers working on household appliances are specially trained to convince customers that without cleaning and disinfecting systems, air conditioning becomes dangerous to health (legionnaires' disease and similar diseases).
"So far, there are no special problems with spare parts, even for European models," says Alexey Zhirnov. — But everything is noticeably more expensive, the prices for spare parts have increased by about one and a half times. Because there is the same parallel import through Turkey. China does not help here, by the way: spare parts for European and Japanese systems are not made there.
But for refueling a significant amount of refrigerant, you will have to pay more than 10 thousand rubles: freon has risen significantly in price last year, when Russia adopted new restrictions on the circulation of substances harmful to the ozone layer. Then, during the last three months of the year, there were practically no freon-based refrigerants in the free sale. And then deliveries (primarily from China) were established, but high prices, as usual, remained.
It is worth contacting the repairmen, according to the engineer, with the following symptoms. Firstly, this is extraneous noise during the operation of the air conditioner (for example, gurgling – this may indicate a lack of refrigerant). Secondly, the decrease in efficiency. Finally, if the air conditioner was last cleaned and serviced more than three years ago, maintenance is worth scheduling.
Due to the cost of maintenance this year, the notable phenomenon was the refusal to use air conditioners (even if they were installed ten years ago, after the great heat wave of 2010). "I don't use it, haven't turned it on for a long time, the remote control is lost, it's expensive to refuel, it consumes a lot of electricity," this is how the "refuseniks" interviewed by MK justify their actions. Fans are used as a replacement – as simpler, cheaper and more reliable devices. Moreover, in Moscow apartments, truly antique devices that have survived more than one generation of modern counterparts sometimes work successfully.
"I have a VN-8 fan at the Yaroslavl plant manufactured in the 1950s at home," Nikolai Alekhin, the owner of an antique store, told MK. – It is high-speed, they haven't been made for a long time, and it gives a powerful air flow. It is enough to put it near an open window, and it provides a light breeze throughout the room. There are other well-known models of Soviet fans – for example, the VE-1, with wide rubber blades that can rotate, or the early VN-1 "Zvezda", it is completely metal and very beautiful, Stalinist style. There is a constant demand for this equipment in the summer. This is because it is enough to rinse the motor, drip fresh oil into it – and you can use it. But later models, with an abundance of plastic, are usually already all broken. Like modern products – for a couple of years of careful operation, no more.
According to the antique dealer, the price of serviceable old fans varies from one to ten thousand rubles, depending on the cosmetic condition. At the same time, their power – 25-50 watts – is incomparable with air conditioners, which can consume an order of magnitude more.
And one more news of this year: fans began to be bought not only for people, but also for digital equipment. In stalls with accessories for gadgets, "wind blowers" ​​appeared for cooling laptops and miniature devices that remove heat from smartphones. The explanation is simple: earlier, when overheating from intensive work, the device would rather be replaced, but now you have to work with what you have. However, it is in any case a more sensible approach.
Newspaper headline:
Freon is expensive these days.