the sale of fuel restricted in Pas-de-Calais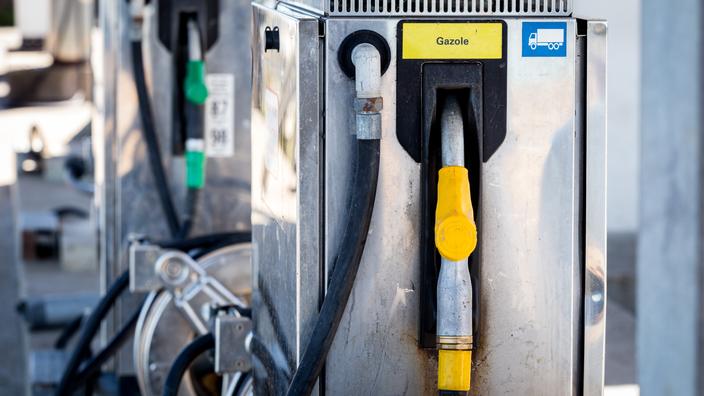 The sale of fuel to take away in cans is now limited to 10 liters in many towns along the Pas-de-Calais coast, under a prefectural decree published on Thursday, intended to fight against migratory crossings of the Channel on board small motor boats.
Read also :Calais: 130 migrants again expelled from a disused area
"The sale and purchase of more than 10 liters of fuel – petrol or diesel – in containers that can be transported manually, except for professional uses or necessities duly justified by the buyer and verified, (…) are prohibited" in six communities of communes of Pas-de-Calais, specifies this decree, spotted by the daily La Voix du Nord and consulted by AFP. To justify this measure, the prefecture emphasizes "The growing presence" on the coast of migrants wishing to join the United Kingdom and the increase in illegal crossings by sea. This is the first time that such a measure has been imposed, the prefecture told AFP.
"One of the main means used, at the initiative of organized sectors, (…) is the use of small motor boats, rigid or semi-rigid, mainly equipped with outboard motors", recalls the prefect in the decree. Since January 1, "More than 700 crossings or attempted sea crossings" of this type were recorded from the North and Pas-de-Calais, continues the prefecture, deeming "necessary to take all useful measures to dissuade and obstruct the 'organization of such illegal and dangerous crossings ".
"Considering that all the towns close to the Pas-de-Calais coast are starting points", the measure will apply in the agglomeration community "Grand Calais Terre et mer", as in the communities of communes "of Boulonnais", "Terre des deux caps", "region of Audruicq", "Pays d'Opale "And the agglomeration community" two bays in Montreuillois ".
Up to 3,700 euros fine
Any offender is liable to a fine of 135 euros, up to 3,700 euros and six months suspended prison sentence in the event of multiple recidivism. Service station managers "Must take the necessary measures", to enforce these measures, in force from Thursday "For a period of two months".
On Monday, the British authorities announced a new record of crossings, 430 people having illegally reached the United Kingdom by sea on Monday. According to the BBC, nearly 8,000 people from around 345 boats have reached the English coast since the start of the year.