the Seleção shines for its debut but trembles for Neymar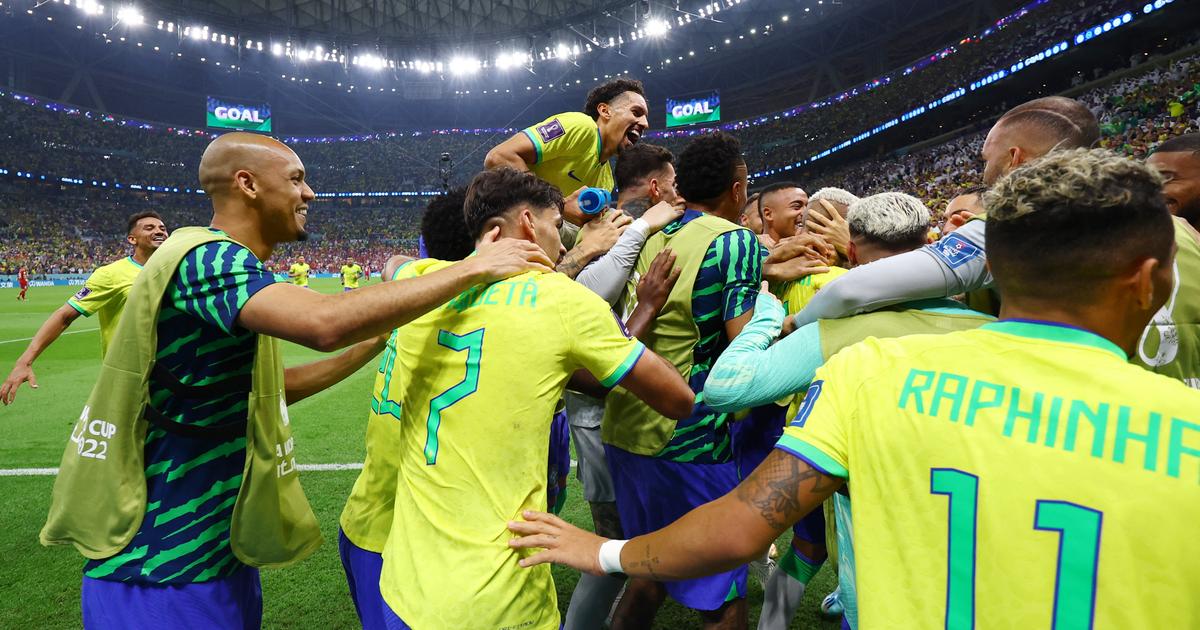 Brazil won their first game of the 2022 World Cup, against Serbia (2-0).
Brazil, one of the favorites for the FIFA World Cup in Qatar, did not miss their entry into the competition on Thursday, beating Serbia (2-0) at the Lusail Iconic Stadium, the scene of the final. But he trembles with the injury contracted by his leader, Neymar.
At first drafts, then more pressing, the Brazilians outclassed the overly cautious and limited Serbs. But it took until the second half to see Neymar's partners ignite this game. The PSG player and his partners indeed seemed contracted when approaching this match. Between clumsiness and misunderstandings, the Brazilians came up against a real Serbian wall, aggressive and compact. But on returning from the locker room, the Seleção set foot on the accelerator. And was rewarded for his audacity.
Richarlison, hero of Brazil
Taking all the offensive risks, she managed to open through this cunning Richarlison, on the lookout for a shot from Vinicius badly repelled by the Serbian goalkeeper (1-0, 62e). The Tottenham striker then doubled the bet with a superb control + bicycle sequence which completely knocked out Serbia (2-0, 73e). An almost perfect evening for Brazil if Neymar had not injured his ankle. Released before the end and in tears on the bench, he will undoubtedly have spoiled the pleasure of the Brazilian supporters in this successful start to the World Cup.