The State buys from Areva its last shares in Orano for more than 563 million euros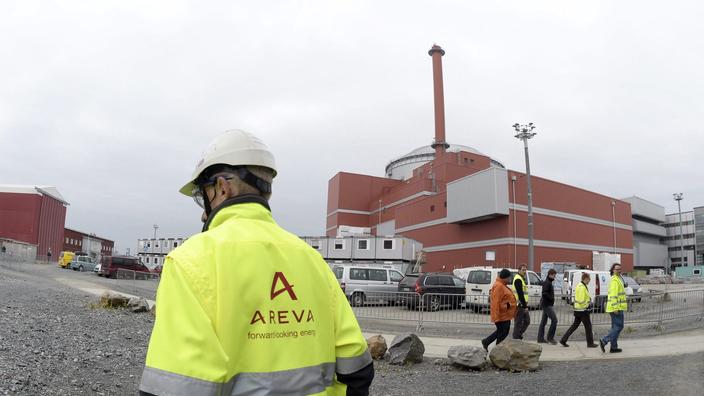 This operation should allow the former nuclear giant to face additional costs in the construction of the Olkiluoto EPR in Finland.
The State will acquire the last shares of the capital of the nuclear group Orano owned by Areva for an amount of more than 563 million euros, according to a decree published on Sunday in the Official Journal. This repurchase represents more than 24.8 million shares of the company Orano SA, approximately 9.4% of the capital of the company, from the company Areva SA.
The initial price of 563 million euros may give rise, where applicable, to a price supplement determined by an expert, for a maximum amount of 29.6 million euros.
Read alsoThe State is still bailing out Areva, the fallen pillar of nuclear power
In mid-July, the State had already bought 12% of Orano's capital from Areva, and 4.56% of the shares from the Caisse des Dépôts, which had enabled it to increase to 70.59% of the capital of Areva. 'Orano. Areva now only had 9.4% of Orano's shares, which it will therefore sell to the State, which will therefore own around 80% of the shares at the end of the operation.
Complete the EPR site in Finland
This transfer of shares should enable Areva to meet its financial commitments related to the completion of the Olkiluoto EPR site, in Finland. The consortium led by Areva, responsible for building this nuclear reactor, must indeed pay an additional 600 million euros, corresponding to a reassessment of costs, to complete this project, according to an agreement reached in May with the future operator of the plant, Finnish energy company TVO.
Read alsoOrano, the heir to Areva, wants to grow, recycle and diversify
As part of the restructuring of the nuclear industry decided in 2015, Areva had a 40% stake in Orano, the monetization of which was to enable it to meet its commitments.