the students' spelling level is already very low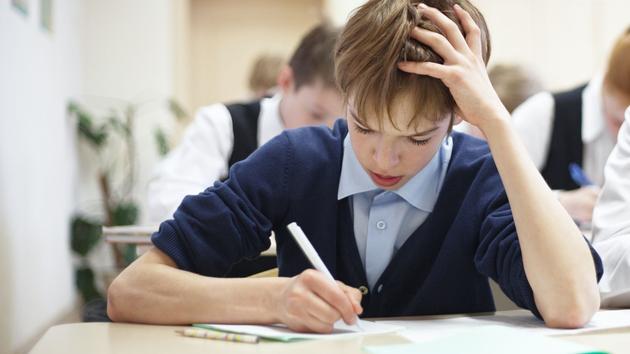 The spelling skills of French students are gradually falling. According to some, it would be "catastrophic" add to these difficulties the learning of inclusive writing.
"My students already don't know how to write a sentence without making a mistake of agreeing, if in addition we asked them to put midpoints to feminize each word, it would become hellish." This high school teacher takes a dim view of the current debates on inclusive writing.
According to a study by the direction of the study, foresight and performance (Depp), the spelling skills measured in the context of a dictation have been falling gradually over the past thirty years: in 2015, students from CP make an average of 17.8 errors whereas they made only 14.2 in 2007 and 10.6 in 1987. A phenomenon that begins in primary school and affects all social classes. "In sixth grade, two or three students per class do not put a capital letter at the beginning of a sentence and a period at the end. It's a daily struggle ", testifies Aurélie Foucault-Texier.
Read also :How inclusive writing takes power at university
According to this teacher in a college in Yvelines, the "Language proficiency level" normally acquired
This article is for subscribers only. You have 71% left to discover.
Subscribe: 1 € the first month
Cancellable at any time
Already subscribed? Log in