The Syrian Observatory: A Turkish military base in Aleppo was targeted by artillery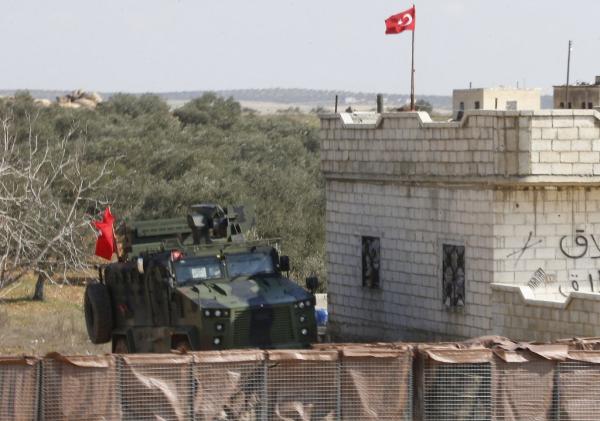 The Syrian regime forces bombed a Turkish military base north of Aleppo, as a result of which Turkish soldiers were wounded, according to the Syrian Observatory for Human Rights.
The observatory quoted sources as saying that militias affiliated with the Syrian regime targeted, with artillery, the Turkish base in the Sheikh Suleiman area in the western countryside of Aleppo, where two Turkish soldiers were wounded.
The Turkish forces responded by intensively targeting regime positions with artillery shells.
Activists monitored Russian warplanes flying over the northwestern countryside of Aleppo, in conjunction with the implementation of air raids targeting the camps of the Sultan Murad faction, opposite the village of Mashala, which resulted in injuries and many material damages.
On Friday, 10 gunmen loyal to the Syrian regime were killed, after opposition factions targeted a bus carrying them in the north of the country, the highest toll in two years.
"Factions in the western countryside of Aleppo targeted with a guided missile a bus carrying gunmen loyal to the Syrian regime from the Shiite-majority towns of Nubl and Zahraa," Observatory director Rami Abdel Rahman told AFP.
On the eighth of this month, the observatory documented the killing of 6 members of the "Al-Nasr Army" faction, which is affiliated with the opposition "National Front", and the injury of 5 others, some of them seriously, as a result of targeting them by the regime forces, with a guided missile that hit the Al-Ghab Plain area. northwest of Hama.