– The timing is bad – E24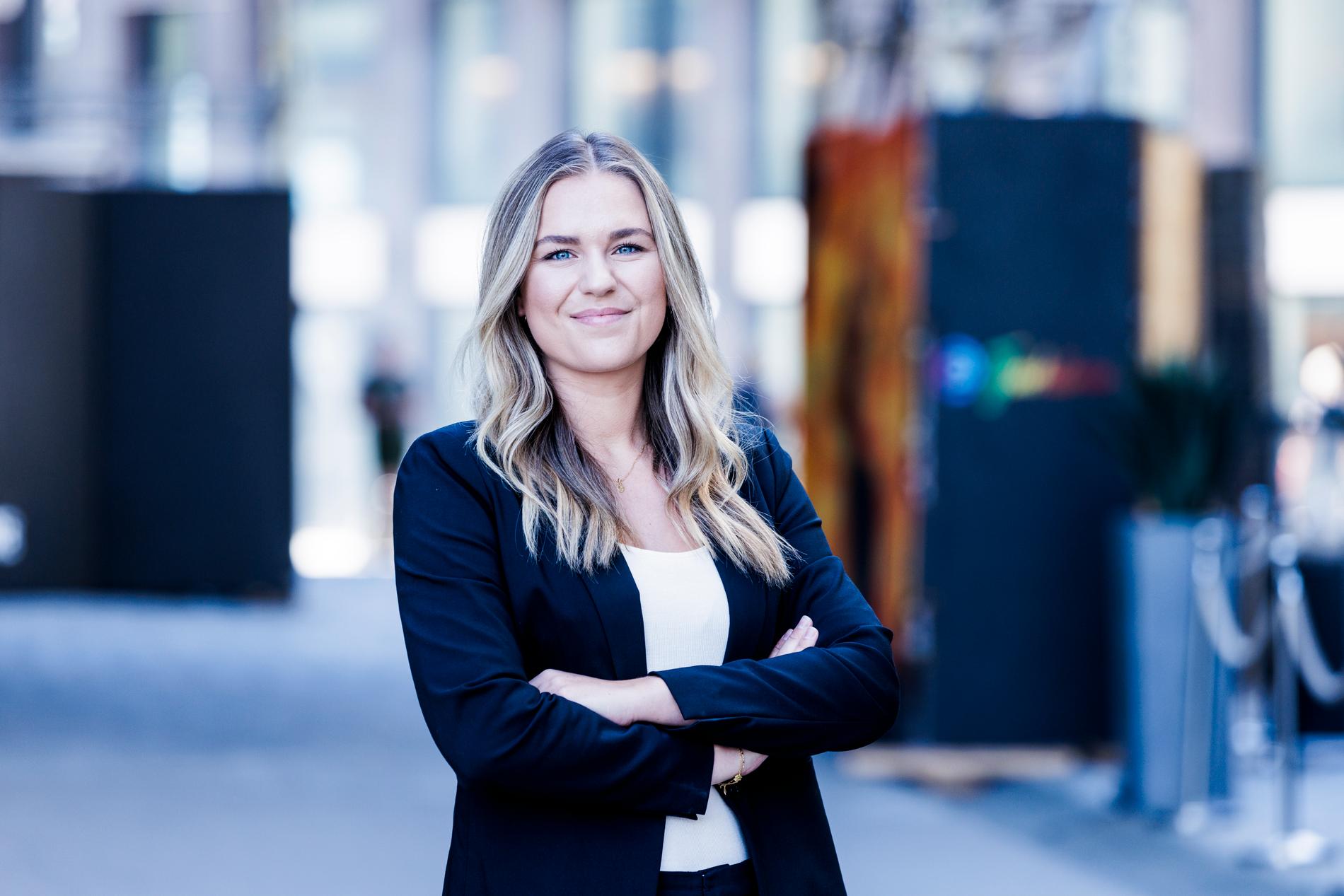 The government will soon conclude whether the loan requirements will be tightened or not. Stricter rules could cause an unnecessarily sharp fall in house prices, according to a senior economist.
– These are very uncertain times with high living costs that are constantly increasing. What the interest rate effect will actually be is not yet fully known either. Tightening now creates more uncertainty, says Sara Midtgaard, senior economist at Handelsbanken.
She warns the government against tightening the lending regulations, as the Norwegian Financial Supervisory Authority proposed earlier this year. The regulation sets requirements for the banks' lending practices. It is decisive when the banks assess who will be granted a mortgage, and how much people can borrow.
The government must clarify before the new year how strict the loan requirements will be in the future. The Ministry of Finance aims to make the decision "in a short time", DN wrote earlier this week.
Read on E24+
Experts: Now you can buy a home abroad
Midtgaard believes that it would be unfortunate to tighten given the current economic situation, and that the regulation should be kept unchanged for now.
– The timing is bad, says the senior economist.
Worried about "vicious spiral"
At the beginning of October, Finanstilsynet delivered its advice on changes to the lending regulations.
There they suggested tightening up on several points, including the maximum limit on how much you can borrow. Today, the rule is that it should initially be limited to 5 times gross annual income, while Finanstilsynet wants it down to 4.5 times.
Midtgaard is worried that this could cause house prices to fall "more than necessary".
– That house prices fall is a natural consequence of rising interest rates, but I don't think it is appropriate to contribute to further house price falls than the interest rate effect already does. It could be unfortunate for financial stability, says the senior economist.
Among other things, Midtgaard points out that many Norwegians have a lot of debt and that around 80 per cent live in self-owned homes. Banks also generally become more cautious with lending when house prices fall and there are uncertain times, she explains.
– What can happen when house prices fall unnecessary much is that the banks will hold back even more, which in turn creates further falls and that it becomes a vicious spiral.
Will wait until next year
Norges Bank has raised the interest rate in Norway at a rapid pace since the increases started last autumn, at the same time that most things have become more expensive. The main aim of the interest rate increases has been to curb the soaring price increase in this country, which reached 7.5 per cent in October.
The interest rate was raised by 0.25 percentage points at the beginning of November, to 2.5 percent. It is the highest level since 2009.
At the same time, the housing market has cooled throughout the autumn of this year, after there was strong house price growth at the start of 2022. In October, house prices continued to fall with a fall of 1.9 per cent.
– The price drop is mainly due to the fact that interest rates have been raised sharply throughout the year, said Henning Lauridsen, managing director of Eiendom Norge, when the figures were presented.
So far in 2022, house prices are still up 4.7 per cent in this country.
Norges Bank believes, in contrast to Finanstilsynet, that there is no need for changes to the lending regulations now. At the same time, they have advocated for a broad review to be carried out by 2024.
– I think it makes sense, says Midtgaard.
– Then there will hopefully be more predictability than the situation we are in now.
Can have a double effect in Oslo
A tightening of the regulations will hit the capital's housing market extra hard, according to Midtgaard.
– It is where housing prices are the highest, where it is most difficult for young people to enter the market and where people have the most debt in relation to income. Oslo prices are also mostly affected by interest rate increases, says the Handelsbanken economist.
The combination of a tightening of how much the banks can lend and an increase in interest rates can therefore have a double negative effect on prices in Oslo, explains Midtgaard.
DNB and Eiendom Norge will scrap
While Finanstilsynet wants to tighten, there are others who want to go in the opposite direction.
DNB would very much like the regulation to be removed completely.
– The banks are fully capable of making their own credit assessments. Today's regulations mean that we have to say no to many, even though there is nothing in banking and credit terms to stand in the way of giving a financing certificate, said Ingjerd Blekeli Spiten, executive vice president for personal markets at DNB earlier this year.
Eiendom Norge, which organizes Norwegian real estate agencies, has also advocated scrapping the entire regulation. Among other things, the organization has pointed out that the interest rate is considerably higher than when the regulations were last tightened in 2017.
Midtgaard in Handelsbanken does not agree that it should be released now. She believes that the mortgage regulation has contributed to a more stable growth in debt since it was introduced.
– I don't see the point in stimulating more borrowing when interest rates rise and borrowing costs increase.