"The tourist clichés of Thomas Pesquet or the society of the spectacle in orbit"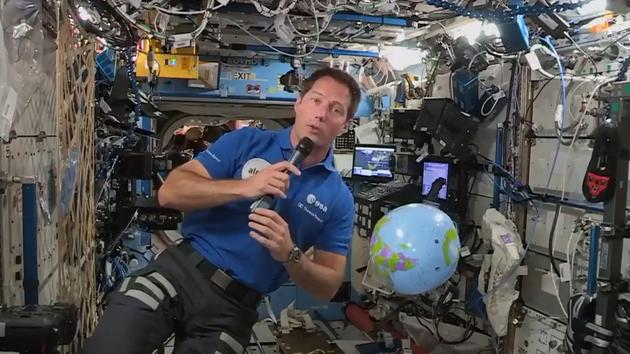 FIGAROVOX / TRIBUNE – What is the real interest of the French astronaut's high-profile mission? wonder the two astrophysicists Louis d'Hendecourt and Olivier Mousis, who see in the unnecessary redundancy of this program, the failure of Europe to think of a space strategy. We are republishing this text, which appeared in May 2021 on the occasion of Thomas Pesquet's return to earth.
Louis d'Hendecourt is emeritus research director at CNRS and Aix-Marseille University. Olivier Mousis is a university professor at Aix-Marseille University.
With the highly publicized uploading from the International Space Station of the latest hit by the British group ColdPlay by the disc-jockey-astronaut Thomas Pesquet, a European astronaut born in France, the question clearly arises of the usefulness or rather of the futility of such expensive manned missions to the aging International Space Station. Its maintenance represents a significant financial burden for the European Space Agency, but especially for NASA, occupied by a much more innovative approach, a return to the Moon in 2024, with, as a highlight, the highlighting of the first female astronaut to set foot on lunar soil.
Read also"Pesquet will take off with SpaceX: a technological defeat for Europe"
Russia for its part has planned to leave the International Space Station in 2025. As for the Chinese, they are developing their own station in a program