The United Nations expresses its concern about the disappearance of migrants detained in Libya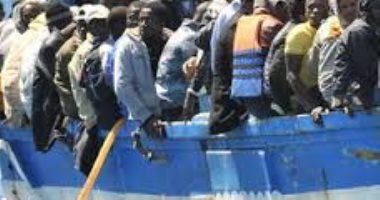 An official at the United Nations migration agency expressed concerns on Friday about the disappearance of thousands of migrants bound for Europe after being intercepted and returned to Libya.
According to Safaa Meshali, a spokeswoman for the International Organization for Migration, the Libyan Coast Guard has intercepted more than 24,000 migrants bound for Europe in the Mediterranean so far this year, more than 800 of them this week alone.
However, she added, only 6,000 were registered in the country's official detention centers, pointing out that the fate and location of thousands of other migrants is still unknown.
"We fear that many of them will end up in the hands of criminal gangs and human traffickers, while others will be blackmailed to release them," Mashhali said.
The Libyan government receives millions in European aid money to slow the flow of migrants crossing the Mediterranean.