the United States deplores the lack of consensus at the UN at "a critical moment"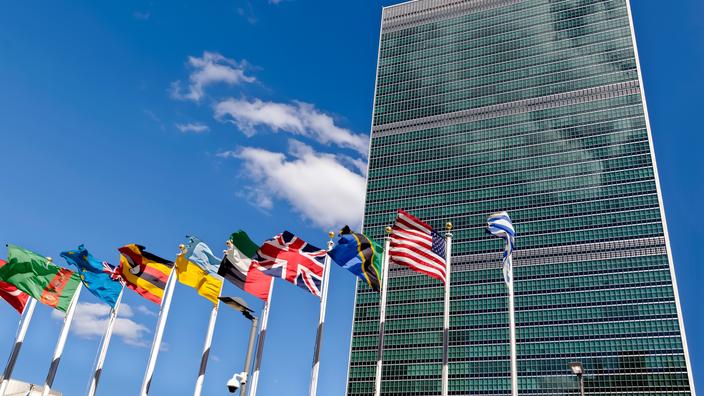 The United States deplores the lack of consensus in the UN Security Council, in "a critical moment"For Libya, on a renewal of its political mission in this country blocked by Russia, declared Wednesday September 15th the American assistant ambassador.
Read alsoLibya: pro-Haftar operation against a Chadian group
In the absence of agreement, the United Kingdom, responsible for the file, was forced to postpone its draft resolution on a one-year extension of the mission and had unanimously approved in the morning in the Council a simple "technical extensionOf the mandate until September 30.
Call "to work together"
«After constructive and positive consultations this month (…), we are disappointed by the impossibility of reaching a consensus to adopt today a new mandate for the Manul mission, especially at this important time for Libya.", Declared after the vote the American Ambassador to the UN, Jeffrey De Laurentiis.
Read alsoLibya: Speaker of Parliament ratifies law on presidential polls, sparks controversy
«We call on all Council members to work together diligently to adopt a mandate that implements the recommendations.Recent news from an independent UN commission. "We cannot let the Libyan people down at this critical time», Launched the American diplomat.
He recalled in particular that this document advocated a structural change in the direction of the mission with a relocation of the UN envoy to Tripoli. This new change does not prejudge who will be assigned to this function, stressed Jeffrey De Laurentiis.
Fears for Russia
At the instigation of the previous Republican administration of Donald Trump, against the advice of their 14 partners in the Council, the United States had last year imposed a duo at the head of Manul, with an emissary based in Geneva ( Slovak Jan Kubis since January) and a coordinator in Tripoli (Zimbabwean Raisedon Zenenga).
On Tuesday, diplomats had indicated that Moscow had threatened to veto the renewal of Manul, not accepting the language proposed on the future role of the envoy and on the withdrawal of foreign forces from Libya. Behind this blockage, could loom the fear for Moscow that the post is no longer assured by Jan Kubis, according to a diplomat.
Libya is trying to extricate itself from a decade of violence since the fall of Muammar Gadhafi's regime in 2011. The fighting ceased in the summer of 2020 and a ceasefire was signed, but divisions have since resumed surface, making the elections at the end of the year hypothetical.