There is a Californiaization of America – MK in the New World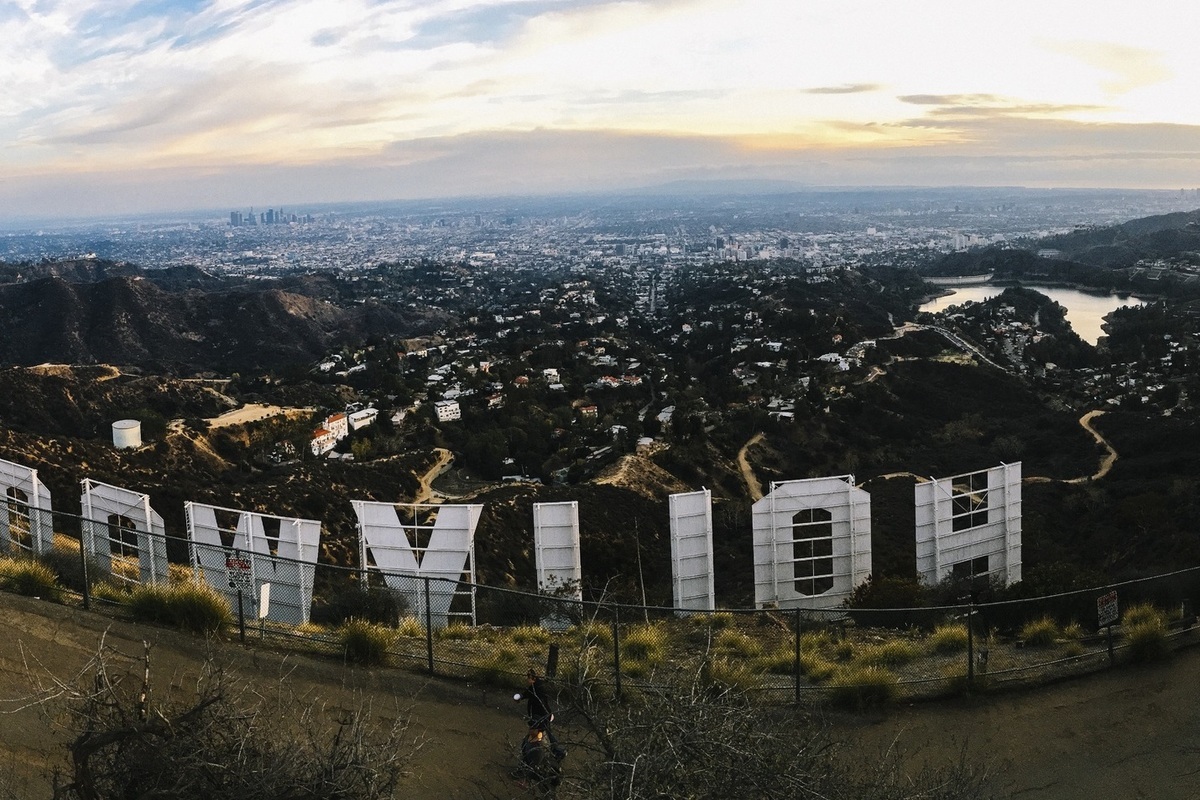 If the administration listens to them, it will be a disaster for the middle and working classes in America, which are already going through hard days. "
The Los Angeles Times was confident it would listen because it ran an enthusiastic article in January that noted that Biden was seeking to "make America California again." This, of course, was a mocking rehash of the Trumpist slogan "make America great again."
As Kotkin wrote, the new president had many assistants in this enterprise, since the Californians appointed by him will be in charge of the American Ministry of Health, the Ministry of Finance, the Department of Homeland Security and Energy.
Californian Nancy Pelosi rules the House of Representatives, and Kamala Devi Harris, who was born in Oakland to a progressive Jamaican and left Indian, but is officially considered the first African American in this position, became vice president.
Together, they will californize all of America at least until next year's elections. Before diving into this article, I ran through the headlines and came across a guide for aspiring retirees with a list of the worst states to retire. California is considered almost the worst of them.
Although it ranks 13th for weather and 17th for culture, it is the second most expensive, especially housing. As the same Kotkin, who has lived there for almost half a century, writes, California does not do the best advertising for social democracy, ranking first in the United States in terms of poverty, especially among blacks and gishpanis.
Black Atlanteans, for example, have nearly double the income of blacks in San Francisco or Los Angeles. Guishpans make nearly $ 20,000 more a year in cities in the Midwest and American South than their counterparts in California's progressive metropolitan areas.
The glaring inequality underscores the fact that the state is home to three of the world's largest tech corporations — Apple, Google, and Facebook — whose shareholders pay huge capital gains to fund the state's coffers. The ranks of California billionaires continue to grow, while middle and working class incomes have been declining for a decade.
For the first time since time immemorial, the population of California is declining, moreover, not only because of the outflow of people, but also because of a decrease in their influx. Communism is the youth of the world, and to create it young, but California, once a young state, is now aging 50% faster than the rest of the country, says demographer Wendell Cox.
Gov. Gavin Newsom reassures that California is "always on its feet," and is indeed rather unconcerned about local companies moving one after another to foreign lands with more lenient taxation and less stringent regulatory regimes. Meanwhile, there is a raging movement in the state to recall Newsom, which likens his takeover of the Capitol by the Trumpists.
Speaking of them: ex-wife of Governor Kimberly Guilfoyle, who left Fox after being accused of sexual harassment, is now walking with Trump's eldest son.
The prospects for the withdrawal are not yet clear, but curiously, the two committees organizing the initiative are receiving donations from other states that apparently do not want to take the California path, and are therefore seeking to nip California in the bud. Most of the money is sent from Texas, Florida, Nevada, Arizona and New York.
Texas and Florida are republican states until they were fucked up by progressive Californian refugees, who had already pushed Nevada and even Arizona, which was previously an iron republican stronghold, but disappeared in 2020, to the left. New York is a hopeless lion in its urban part, but there are still many normal people in its hinterland.
The Texans donate most generously to the Newsom review. The Sacramento Bee mentions Texas businessman George McGraw, who sent $ 850 to the testimonials because he does not want "leftist Californian mores to metastasize to other parts of the country." McGraw is not impressed by "high taxes, cities of refuge and the recent campaign by the San Francisco city council to remove presidential names from school names." All this he would like to avoid in Texas.
As conservative author Kerry Jackson wrote in March, California is "a guide to how not to run a state." Jackson does not exclude that many Californians like the feints of local politicians, and some are proud of their progressive undertakings. But from the outside, their state seems to normal people to be "a problematic neighborhood in which entrepreneurs are harassed by bureaucratic rules and regulations, residents (and businesses) are stifled with taxes, provide the population with expensive and inadequate utilities, do not take care of it and do not repair ugly roads, exacerbate the crisis of homelessness , obstruct the improvement of second-rate and third-rate government schools, tolerate the growth of crime and wage a war against the freedom of workers "(if I understand correctly, this is about the right of workers not to join trade unions, which are not to everyone's liking).
Many Americans have the impression that believers are being pinned down in California. That they are not treated very friendly in our Golden State is evidenced by the fact that during the epidemic Newsom banned singing in temples, obviously, so that coronavirus airborne assault forces would not erupt from the mouth of the singers. "This kink has pissed me off!" – Texas contractor Vincent Rage, who donated $ 6,400 to the otzovists, told the Sacrament newspaper to "throw this guy out of office."
Some are sacrificing far-reaching to pry Newsom down before he becomes a competitive candidate for the White House. Newsom is handsome, telegenic, eloquent and has "a pretty decent set of political skills," says Republican politician Chuck Devore. But if Newsom is recalled, then, according to Devorah, his political career is "over".
I know people who see an infection in California that threatens to poison the entire American body, and dream that it will fall off the mainland and sink in the manner of Atlantis. But it is still the fifth largest economy on the planet and represents a gigantic market, and half of America has some kind of connection with it, even me.
In 1975, I was living in a dorm at the University of Utah in Salt Lake City, where I had a black friend from Oakland named Keith. He was not a painter of reality and honestly told me that he came to the educational program with a gun, which he was forced to hand over during his studies. I don't want Keith and Oakland to fall off.
When Trump returns, he will Americanize America back and the problem will be solved.