There is a shortage of special drugs in Russia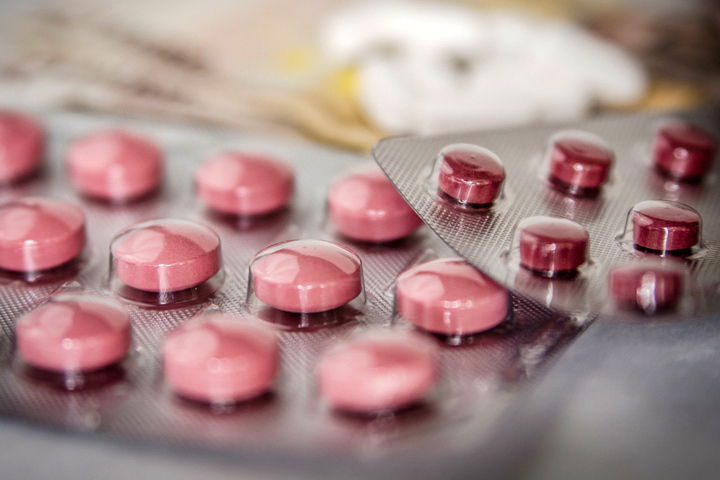 The problem must be solved urgently
People with rare blood diseases should be constantly on therapy. Their lives depend on it. However, during the pandemic, drug interruptions to these patients became more frequent. And since most modern drugs are expensive, few can buy them on their own. Yuri Zhulev, President of the All-Russian Charitable Public Organization of Disabled People, All-Russian Society of Hemophilia, spoke about the critical situation to MK.
– How did the pandemic affect the situation with drug provision of patients with rare diseases in the pandemic?
– Unfortunately, it has deteriorated sharply. Huge health resources are now being thrown into the fight against coronavirus infection, and this has led to the fact that patients with chronic diseases suffer from a lack of medical care. A huge problem is the interruption in the provision of free drugs to patients, which they vitally need. Unfortunately, they are happening now regularly. One might assume that the reason is only a lack of budgetary funds. This problem does exist, but additional factors have appeared. Due to the fact that hospitals and dispensaries have imposed restrictions on routine examinations for patients with chronic diseases, people cannot undergo the necessary examination on time and receive, for example, a prescription. That is, physically there are drugs in pharmacies, but patients still cannot get them. Now imagine the situation of a person with such a rare and dangerous disease as ITP (immune thrombocytopenia). Without drugs, such a patient has impaired blood clotting, and internal bleeding may begin in the liver, lungs, gastrointestinal tract, or even in the brain – and this is a direct threat to life. Therefore, it is necessary to change the situation and provide such patients with access to routine examinations and hospitalizations so that they can receive the necessary assistance on time. Without leading to emergency situations.
– Have any medicines for rare diseases gone missing?
– Yes, and this is also a very bad symptom. First of all, medicines that are prescribed for the treatment of COVID-19, including for thinning blood and preventing blood clots, are disappearing from the shelves. The shortage was due to the fact that the drugs were necessary for sick people, and with the fact that, fearing for their health, citizens began to buy them for future use. And patients for whom the drug is indicated for the treatment of a chronic disease remain without treatment.
In addition, drug prices began to rise all over the world, which also affected our daily picture. The fact is that prices for drugs that are included in the list of vital and essential drugs (VED) are very strictly regulated by the state. However, the procurement system does not keep pace with price changes and announces tenders for the purchase of drugs at reduced prices. And import pharmaceutical companies may find it unprofitable to supply medicines to Russia at a reduced price. It is easier for them to leave the market than to incur losses. And our domestic manufacturers of such drugs also incur losses, which in some cases led to the termination of the production of the drug and even to bankruptcy. But patients are still the extremes.
– Which patients have suffered the most?
– As usual, the most vulnerable are the patients whose drug supply is provided through regional budgets. This system cannot provide sustainable access to medicines for all patients. Therefore, we at the All-Russian Society of Hemophilia have long and consistently advocated that all rare diseases requiring life-long expensive treatment be included in federal lists and funded centrally. However, this has not yet been achieved. So, for example, the same patients with ITP remain on the regional support. And this worries us very much.
– In 2021, the cost of financing orphan diseases is expected to be reduced. Where it leads?
"If this happens, it will lead to disaster. However, I sincerely hope that such a dangerous decision will not be made. So far, we see positive trends in the understanding of the situation with orphan patients by the state. This is evidenced, for example, by the creation of a new structure that will provide medicines to children with rare diseases. The budget of this fund will be formed from the funds received from additional tax collections. This is the right step and we fully support it. But now it is also important that as many children as possible can access medicines through these funds.
Newspaper headline:
A drop of scarcity