These political parties that already use inclusive writing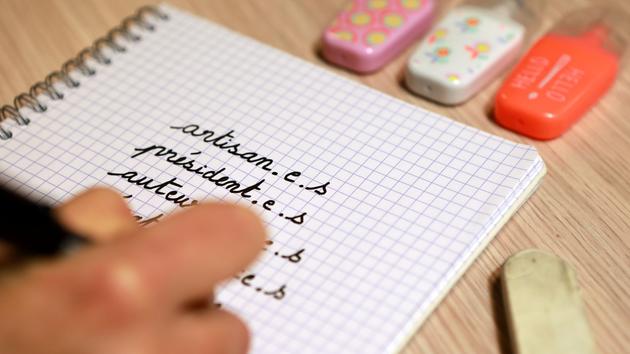 A majority of left-wing movements have now adopted it with the stated aim of combating gender inequalities.
In press releases and on the La France insoumise website, inclusive writing has become the norm for several years. The very rule. "We have made it our motto to use it everywhere, regardless of the medium", welcomes Sarah Legrain, national speaker and LFI executive. The objective is clear for the party chaired by Jean-Luc-Mélenchon: "We want to make women more visible by addressing them directly. We do this either by using the masculine and the feminine, or by using epicene words, or by using the famous midpoint ", explains Sarah Legrain.
Read also :Inclusive writing, how to use a fad
Insubordinate France is not the only political party to have made this choice. A majority of left movements have now adopted this spelling. Europe Écologie-The Greens, the French Communist Party, Génération.s and sometimes even the Socialist Party are also involved. In Lyon, one of the first measures taken by ecologist Grégory Doucet after his election
This article is for subscribers only. You have 76% left to discover.
Subscribe: 1 € the first month
Can be canceled at any time
Already subscribed? Log in