Thomas Pesquet is he above ground?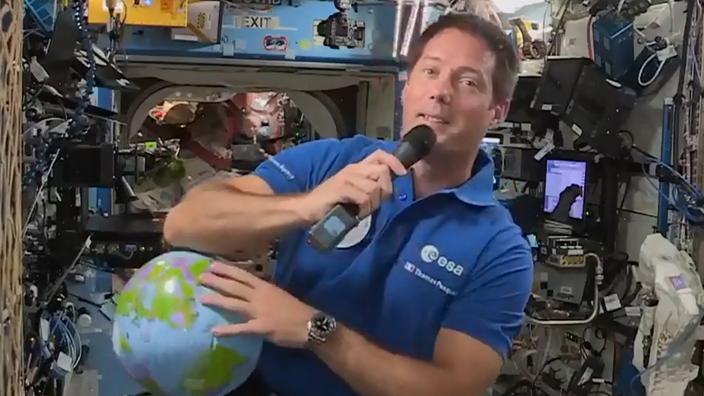 FIGAROVOX / MOOD – The French astronaut is undoubtedly brilliant. But since his first space expedition in 2016, his communication strategy has boiled down to consensual words and marketing operations. We are republishing this text, which appeared in May 2021 on the occasion of Thomas Pesquet's return to earth.
Let's face it: a touch of jealousy seizes us at the sight of the images of Thomas Pesquet dressed in his blue jumpsuit, we who would have traded our kingdom (a cozy but a little cramped studio) for an escapade a few light years away of the. Feeling increased tenfold in front of the XXL CV of the French flagship of the space conquest in flesh and blood. When we jabber a few words of English, Thomas Pesquet speaks six languages. When our end-of-studies internship was reduced to pressing the print button on the photocopier with a delicate touch, he developed a satellite system design tool at Thales. When the average person laboriously tries to play a few notes with his old recorder, the astronaut is a postgraduate saxophonist (on a scale of four), in addition to diving, parachuting and piloting planes. And then what else, judo champion? Pesquet is a black belt.
Yes, but there you go. Astronaut 2.0 (more than 5 million subscribers