Tokyo Olympics Opening: "Tomorrow May Not Be"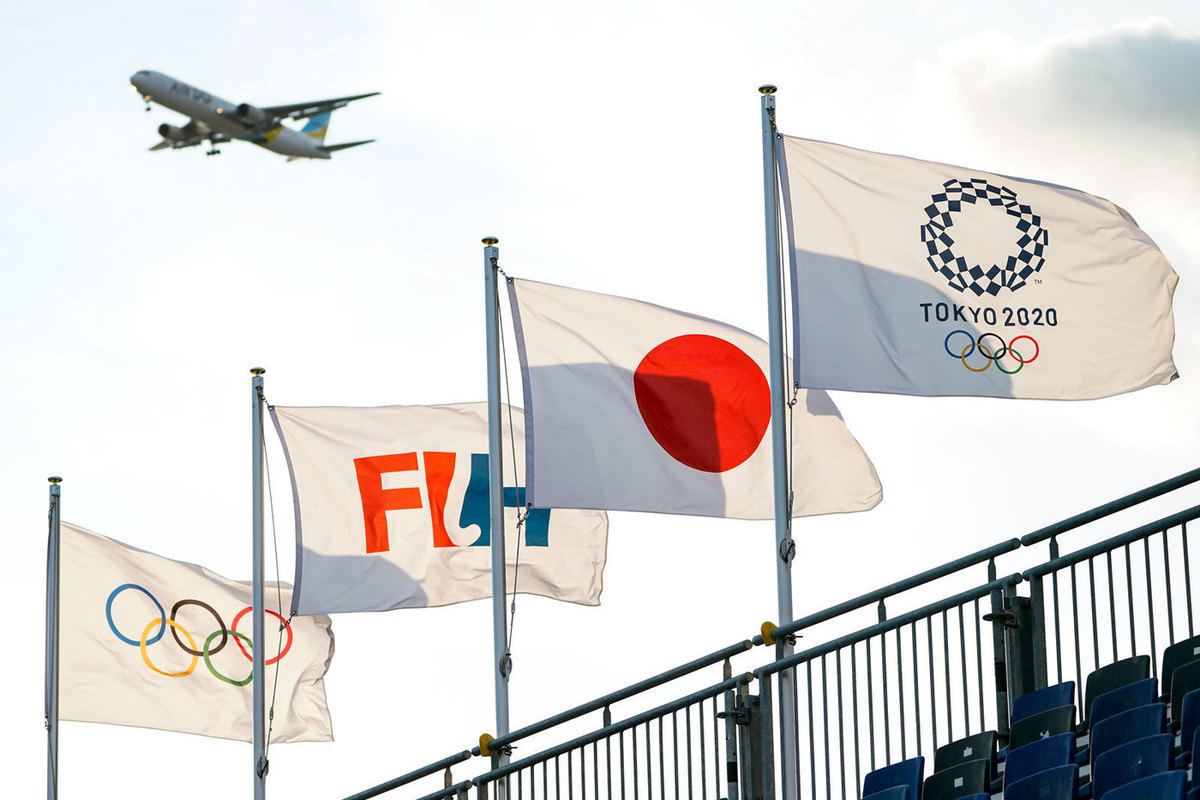 Yes, so far there have been too many problems with this unique and still not very happy Olympics. The eye has become blurred in a stream of endless information, the brain is tired of Japanese passwords and appearances, the collection of which continues. Even the soul, always open to sports, somehow tensed: maybe it wasn't necessary?
No, you have to! Have you ever been told how six-year-olds get up early in the morning and cook porridge for themselves to go to workout? How rejoicing, already being teenagers, that they not only do what they love, but also help the family, for example, removing financial worries about themselves during the training camp? How do they continue to shove ahead, getting injured, listening to the bitter from the doctors – you won't finish, you will be disabled?
They told me.
Here, at the Olympic Games, athletes who plowed the five-year plan ahead of Tokyo 2020 will perform. Even if they are very young, they still plowed like an adult, not being such. And those who did not get here are experiencing not the best days in their lives. This was their goal. Since those six years.
And those who got in, but because of the coronavirus remained outside the zone of the Olympic tournament? Someone wants to ask 18-year-old swimmer Ilya Borodin, who passed a positive test before flying to Tokyo from a training camp in Vladivostok, how does he feel? Or sympathize with him in shape: nothing, nothing, still young, are your Games ahead?
Me not. Because this is the eternal law of sports: here and now. There may be no tomorrow for various reasons.
Here and now the Olympic Games in Tokyo are starting. The most complex, unpredictable, which left beautiful numbers for themselves, although time ran forward a whole year. Overcoming resistance, confusing, exhausting even before the start, but already striving for victories. Which will definitely be.
And this poll by VTsIOM … The one that shocked with numbers: 97% of Russians do not know the name of a single athlete from the team that will perform in Tokyo 2020. You know, I would not get excited. Let's be honest: we are all not special fans to participate in surveys. We have no time or laziness, this is not the point. Yes, and now we shy away from strangers on the street. And on the phone we try not to approach unfamiliar numbers at all – the license plate recognition program works for us with might and main. And we don't need extra calls, now multifunctional. And whoever needs it, we'll type it ourselves. But obviously not in the VTsIOM poll.
"I attribute the results of the survey to the fact that our society is focused on the fight for health. But starting from the 24th, these 97% will recognize the names of our athletes thanks to their victories in Tokyo, "Stanislav Pozdnyakov said diplomatically at a press conference he held with journalists in Tokyo.
I respect the All-Russian Center for the Study of Public Opinion with all respect. But I'm not the president, so I'll answer according to Stanislavsky: I don't believe. And in my environment, for example, the names of athletes are known. Not colleagues who are not involved in sports, just fans.
The most unpredictable Olympic Games in history kick off on Friday, July 23rd. And fans of all countries will not have to call for unification. By itself.
As a journalist Vladimir Pozner and ROC President Stanislav Pozdnyakov spoke in absentia:
Vladimir Pozner: "This Olympics is strange: because there will be no spectators, and because it was not clear for a long time whether it would take place at all, plus the fact that it was postponed. It seems distant or even unnecessary. She's not captivating. "
Four-time Olympic champion Stanislav Pozdnyakov: "I would answer Pozner that if the Games were canceled, then 11 thousand participants in the Olympics would not be able to make their dream come true. At the very least, these Games are needed in order not to break the dream of these people. "
ROC President Stanislav Pozdnyakov …
… about canceling the start already during the Games:
"Is the cancellation of the Olympic Games possible due to the aggravation of the situation and the increase in the number of cases? I see how the system for controlling the non-proliferation of the virus is organized in the Olympic Village. For myself, I do not admit any possibility of the Games being canceled. Athletes do not think about it all the more: they look at the calendar and wait for their competitions. "
… about swimmer Borodin:
"We have devoted a lot of time to running a vaccination campaign. More than half were vaccinated, many others were immune after illness.
The swimmers who were training in Vladivostok did not have the same conditions as at our bases from the Ministry of Sports, where antiquated measures are stricter. Therefore, unfortunately, there is no need to talk about ideal conditions here. Although the local authorities have done everything possible to reduce the risk. "
Thomas Bach: "We are awaiting the opening ceremony of the Games. It will be a moment of pleasure and relief. Athletes will be able to enjoy the moment in special circumstances. There will be a feeling of relief, because the path to this opening ceremony was not the easiest one. The load will fall from the soul. If you hear the sound of falling stones on the 23rd, then you should know: this is a load that lightened my heart. "