Top 5: A "warm" greeting from Netanyahu to his "friend" Al-Sisi … and an attack targeting the Libyan interior minister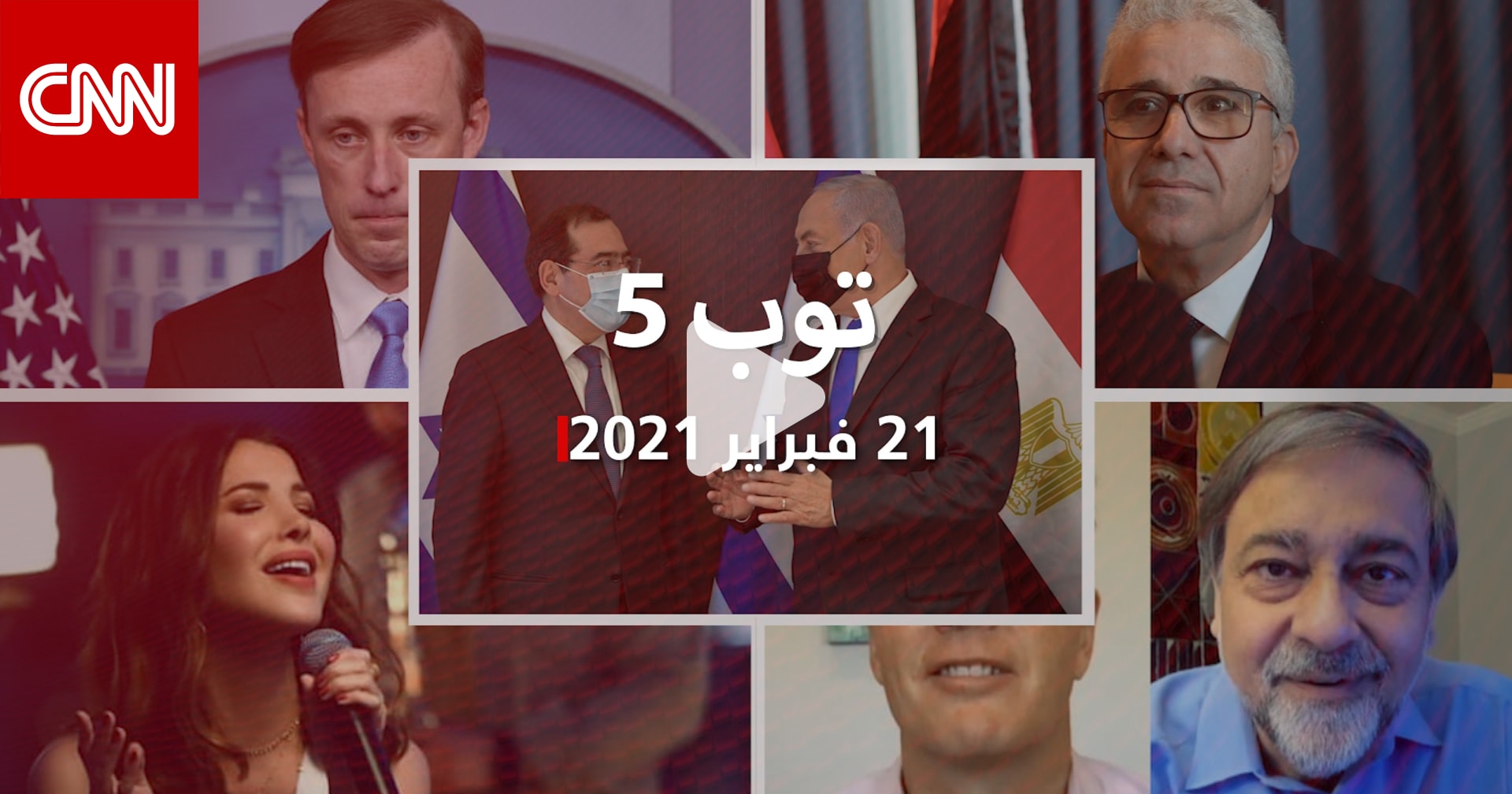 From the assassination attempt on the Libyan Interior Minister Fathi Bashagha, Netanyahu's "warm" greetings to his "friend" Sisi, the US National Security Adviser's announcement of Washington's readiness to reach an agreement with Iran, Nancy Ajram's message to her fans via CNN, all the way to the option to invest in Bitcoin .. To you. A daily summary from CNN in Arabic with the titles of some of the most prominent diverse stories from the Middle East and the world.
On Sunday, Israeli Prime Minister Benjamin Netanyahu received Egyptian Minister of Petroleum and Mineral Resources Tariq Al-Mulla, considering that there is a "huge opportunity" to achieve regional cooperation between Egypt, Israel and "other countries" he did not specify.
On Sunday, the Libyan Interior Minister Plenipotentiary in the Government of National Accord, Fathi Bashagha, was subjected to an "assassination attempt" in the west of the capital, Tripoli, according to the Ministry of Interior on its Facebook page.
Christiane Amanpour spoke to US National Security Adviser Jake Sullivan. Sullivan said the United States was prepared to reach a binding agreement with Iran "if Iran returns to compliance with its obligations."
The Lebanese singer Nancy Ajram revealed the reasons for the delay in launching her new album, the most prominent features of its musical varieties, and the manner in which it will be released, and indicated a new upcoming collaboration with the director of the "Beirut Female" clip.
The value of the cryptocurrency Bitcoin has tripled in the past three years. Will the boom lead to an even bigger collapse? Two experts give their opinions in an interview with CNN.