Top 5: America eases Corona restrictions for visitors.. 6 dead in a shooting at a Russian university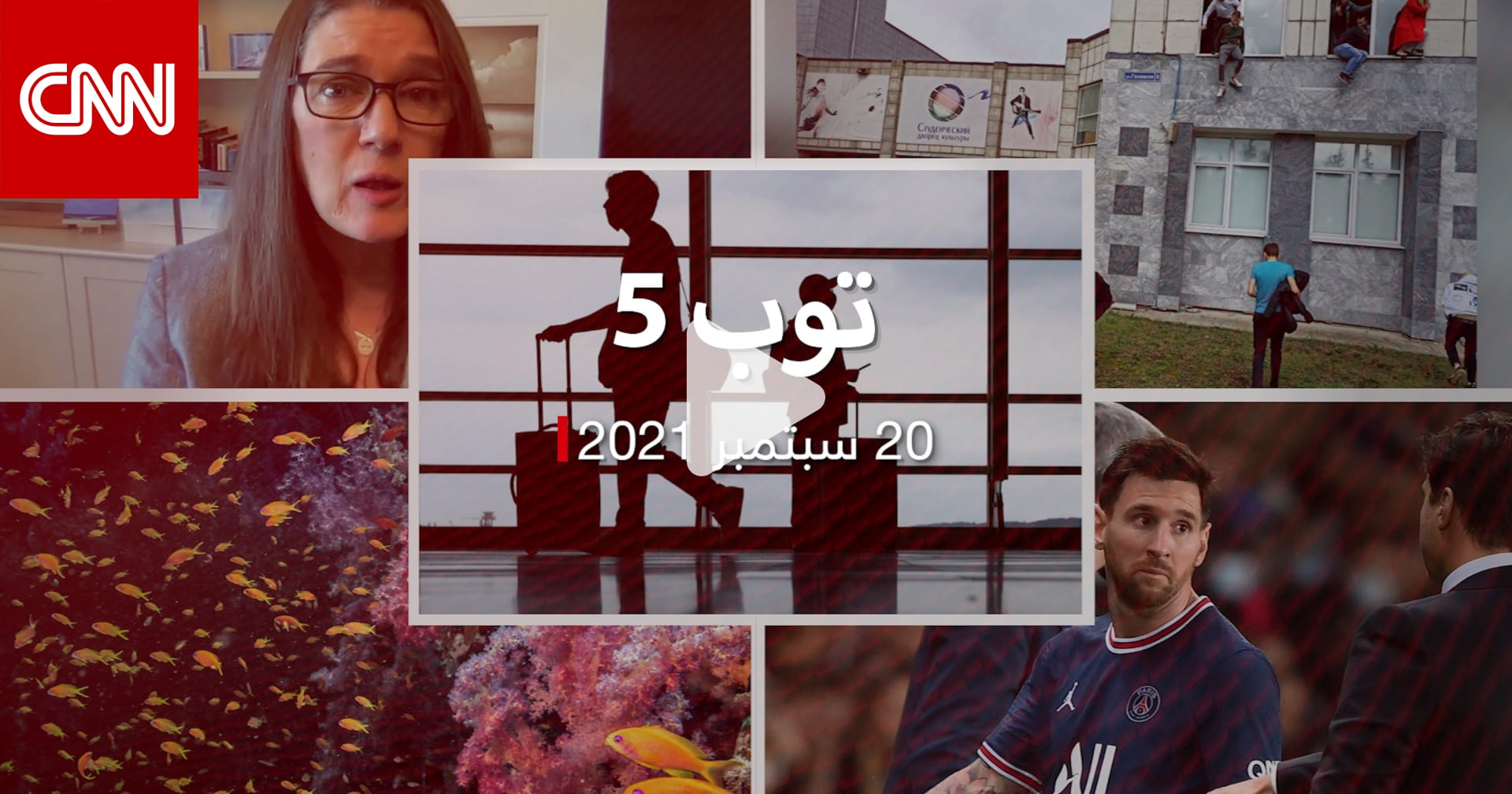 From a shooting at a Russian university that killed at least 6 people, to the White House announcing the easing of Corona restrictions in front of fully vaccinated visitors from around the world… Here is a daily summary from CNN in Arabic with the headlines of some of the most prominent various stories from the Middle East and the world.
The White House announced, Monday, that the United States plans to ease travel restrictions on all foreign visitors who have been fully vaccinated against Corona, starting next November.
At least six people were killed and more than two dozen wounded when a gunman opened fire at a university in the Russian city of Perm, officials said. A suspect was arrested and wounded after resisting law enforcement officers, according to the Russian Investigative Committee.
Mary Trump, the niece of former US President Donald Trump, spoke in an interview with CNN, in which she said that her uncle "remains a clear and present danger," noting that "the Republican leadership continues to find him useful, and continues to help him spread the big lie about the elections, And the big lie about the events of the insurgency.
During his visit to the Ras Mohamed Reserve in Sharm El Sheikh, Egypt, the lens of the Egyptian underwater photographer, Sherif Galal, documented the unique nature of the reserve, which for him is one of the best diving sites in the world.
After a switch followed by a controversial scene in which the Argentine star Lionel Messi refused to shake hands with his coach in Paris Saint-Germain, Mauricio Pochettino, the second broke his silence and explained the reason why he changed the star of the team in the 76th minute when he was looking for the winning goal in "El Clasico El."