Top 5: An Emirati wins the presidency of Interpol.. and demonstrations against the Burhan and Hamdok agreement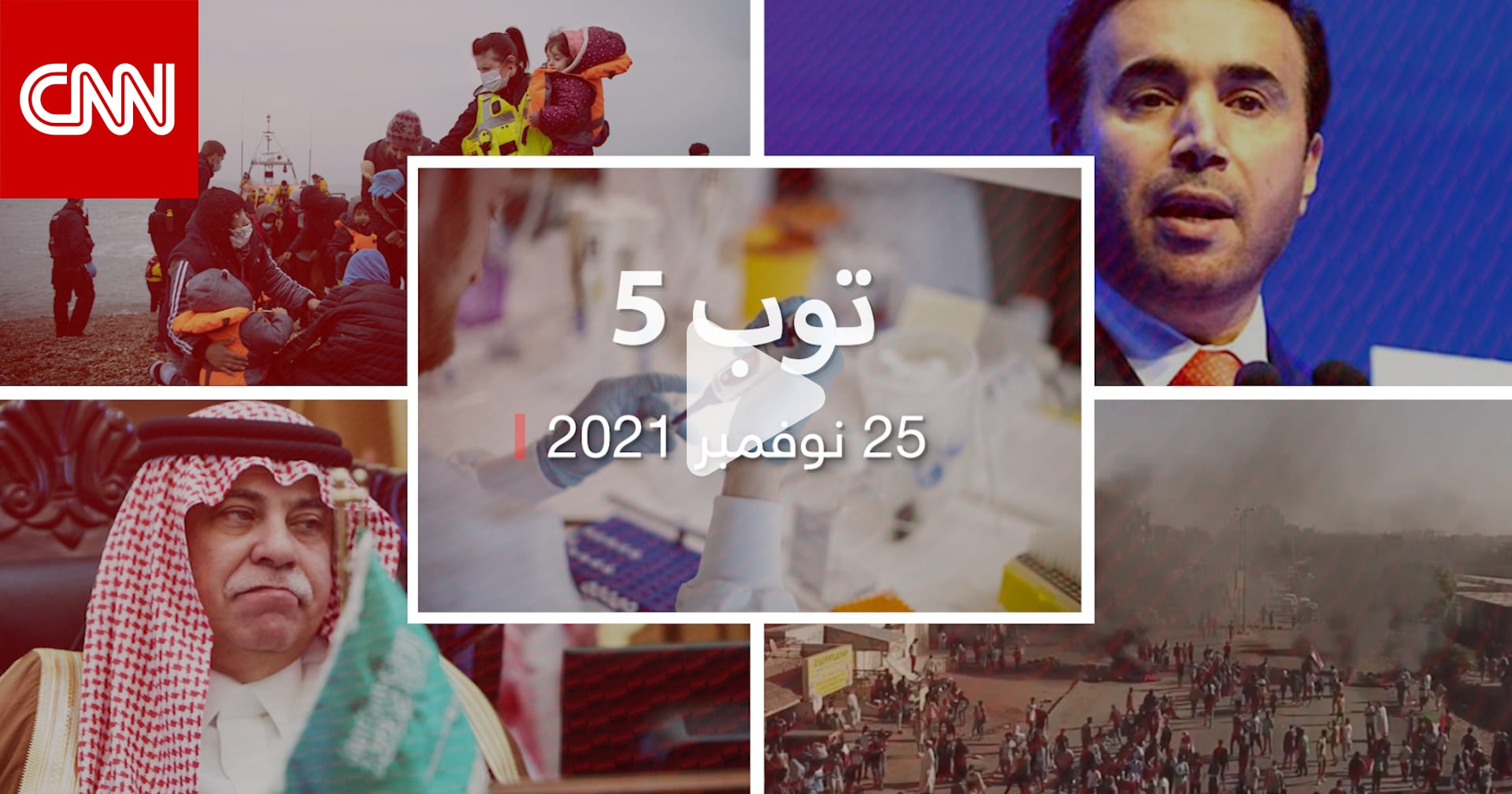 From the victory of the UAE candidate, Ahmed Al Raisi, for the presidency of Interpol, to the mass protests in Sudan against the Burhan and Hamdok agreement, and the meeting of Erdogan's deputy with the Saudi Minister of Trade in Istanbul… Here is a daily summary from CNN in Arabic with the headlines of some of the most prominent various stories from the Middle East and the world.
INTERPOL: UAE candidate Ahmed Al Raisi won the organization's presidency for 4 years
The International Criminal Police Organization, or what is known as "Interpol", announced that the UAE candidate, Major General Ahmed Nasser Al Raisi, won its presidency for a period of 4 years.
Erdogan's deputy meets Saudi trade minister in Istanbul
Fouad Aktay, Turkish Vice President Recep Tayyip Erdogan, met Thursday with Saudi Trade Minister Majid bin Abdullah Al-Qasabi, in Istanbul.
Huge protests against the Hamdok and Al-Burhan agreement in the streets of Sudan
Crowds of protesters took to the streets of several cities in Sudan, on Thursday, to denounce the agreement concluded last Sunday between the recently re-installed Prime Minister Abdallah Hamdok and the head of the Transitional Sovereign Council, army chief Abdel Fattah al-Burhan. Pictures and videos published by Sudanese opposition groups show part of the those protests.
Most of the victims are Iraqis..a war of words between France and Britain over the tragedy of the Canal
The war of words between British and French leaders over the fight against illegal immigration escalated after 27 people drowned, Wednesday, while trying to cross the English Channel.
Before vaccinating children and adolescents, the World Health Organization urges giving priority to sharing Corona vaccines around the world
In a new statement on Wednesday, the World Health Organization called on countries to consider the benefits of vaccinating children and adolescents against "Covid-19", but to prioritize the sharing of vaccines globally before starting to vaccinate children.