Traffic accident on the E 18 in Kristiansand – one car ran away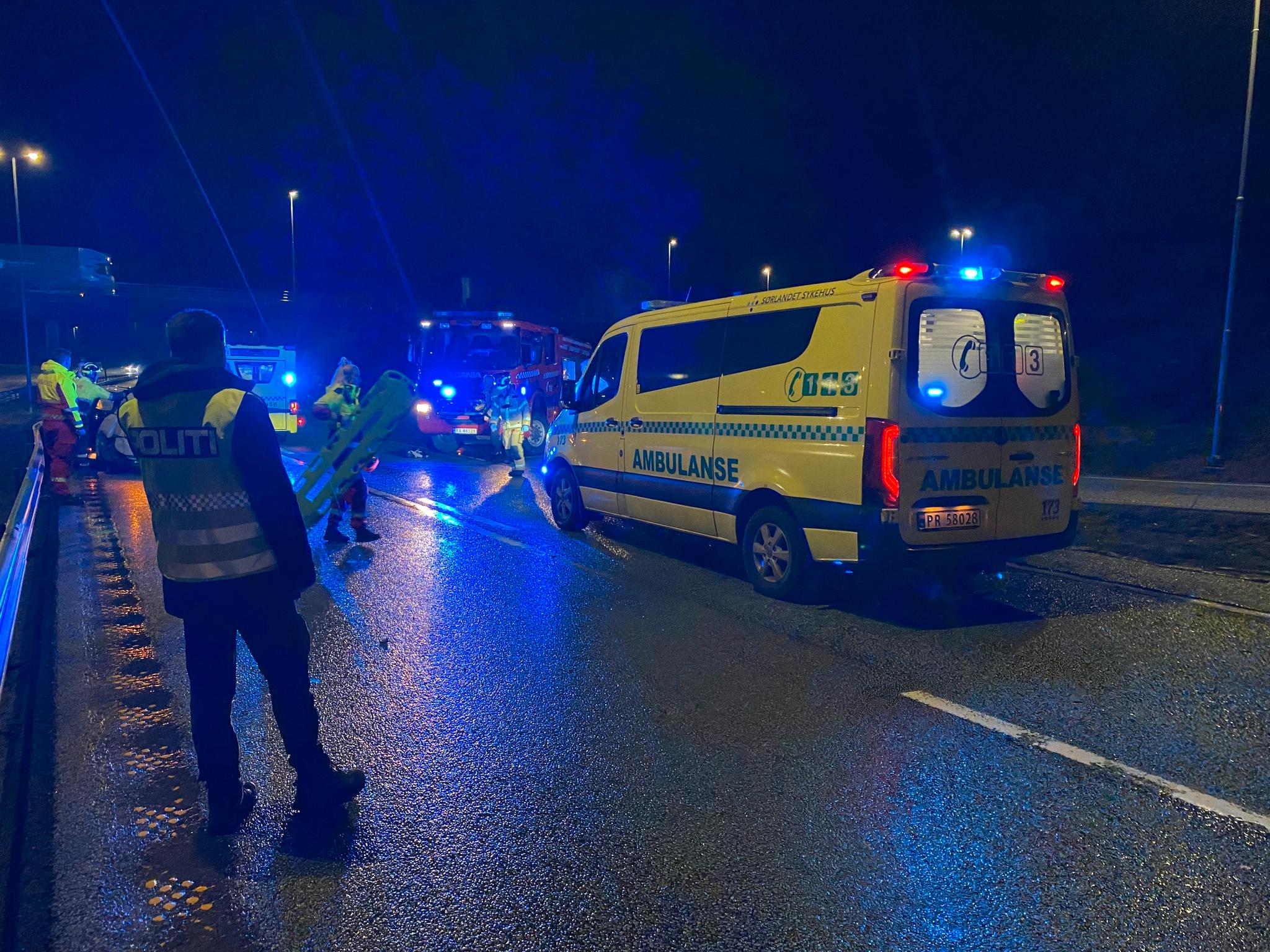 A car driver ran away from the police close to Ikea outside Kristiansand. The person in question then drove in the wrong direction on the E 18 and is said to have caused an accident in which two other cars were heavily damaged. After an hour and a half on the run, the driver was arrested.
Kristiansand (Friend of the Fatherland): On Thursday at 21.42 the police received a report of a traffic accident on the E 18 at Ikea outside Kristiansand. The accident occurred in the eastbound direction, at the collision with the E 18 from Ikea.
– Three cars must be involved. A car has fled the scene and is said to have driven from the scene in the opposite lane in the direction of Kristiansand, the police write on Twitter.
At 23.10 the police announced that they had arrested the driver who ran away.
The police responded to the car earlier in the evening. Then it must have turned and driven in the wrong direction.
Drove the wrong way
– The police tried to stop a car driving east on the E18. It showed striking driving behaviour. The car took the exit at Ikea, drove through the roundabout and back down the E 18. What then happened was that it turned around and drove west again in the wrong direction, says operations manager Linn Andresen at the police operations centre.
There is a 90-zone on the site.
The police pursuit of the car ceased when it began to drive in the wrong direction. It is said to have caused an accident when a car braked to avoid a collision, according to the police.
Major material damage
Fædrelandsvennen's reporter at the scene says that there is extensive material damage to the two cars left at the scene.
An ambulance that was nearby was able to provide quick help to those in the two cars.
– One of the people at the scene received help for a sore neck, says the operations manager.
It later became clear that the person in question was taken to the emergency room.
Car and taxi
The two cars left at the scene are an ordinary passenger car and a taxi.
Traffic on site will be diverted via Ikea. Vegtrafikksentralen reports reduced accessibility at the site. At 22.32, the police inform that there will be a diversion at the scene until a tow truck has collected the one car.