Trans murderers are sentenced to up to 35 years in prison in Goiás – 07/22/2021 – Daily life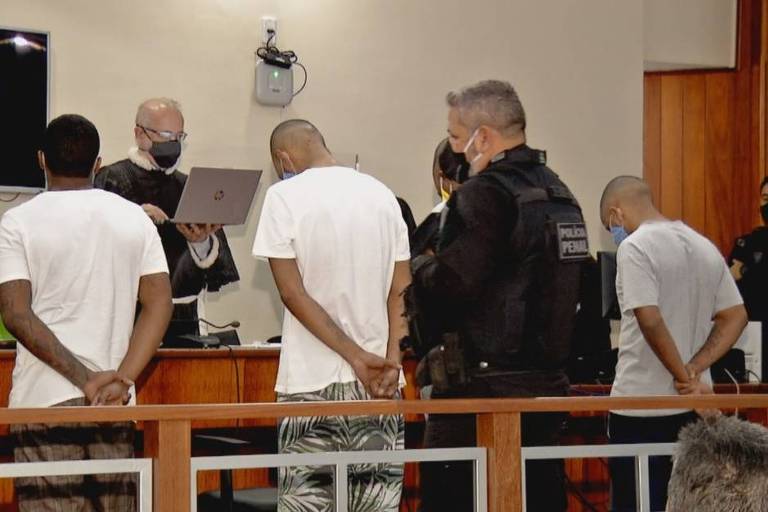 The four accused of the murder of trans woman Emanuelle Muniz, 21, a crime that took place four years ago in Anápolis (GO), were sentenced to prison terms of up to 35 years by the Jury Court. Emanuelle was killed by blows from an automobile shock absorber, stones, and had her body dumped in a city dump.
She was killed on February 26, 2017 after leaving a party house in the Jundiaí neighborhood. According to information from the Civil Police, at this time the four defendants offered her a ride. Emanuelle was robbed and raped. The sentence was handed down late on Tuesday night (20).
Upon discovering that Emanuelle was trans, they decided to kill her, as indicated by investigations. The convicts are Daniel Lopes Caetano and Reinivan Moisés de Oliveira, both 20 years old at the time of the crime, Márcio Machado Nunes, 18, and Sérgio Cesário Neto, 21. The four were already in prison since May 2, 2017, after anonymous reporting.
Márcio Machado Nunes was sentenced to 35 years in prison. Sérgio Cesário Neto, 34 years old. Daniel Lopes and Reinivan Moisés received 26-year sentences. The convictions were for rape, murder and robbery.
The penalties also involved attempted murder of a possible witness, a man who was passing by the scene of the crime. The four attacked him and left him next to Emanuelle's body, believing he was dead. The victim, however, recovered.
The ruling cites that Emanuelle was taken to a dump on the banks of BR-060 and dragged out of the car by her hair. "So, after the sexual acts, everyone started to beat her with a shock absorber that was in the trunk of the car." At this point Emanuelle said that he had R$3,000 at home and that they could keep the money.
"However, motivated by turpitude, that is to say, by hatred for having discovered that she was male, and for having practiced those acts of physical connotation and, in order not to be recognized, they decided to kill her, without giving her any chance of defense (…)", says the sentence.
The report was unable to contact Emanuelle's mother, Edna Gomes, and those responsible for defending the four convicts.