Transportation: The city accident was caused by a truck brake failure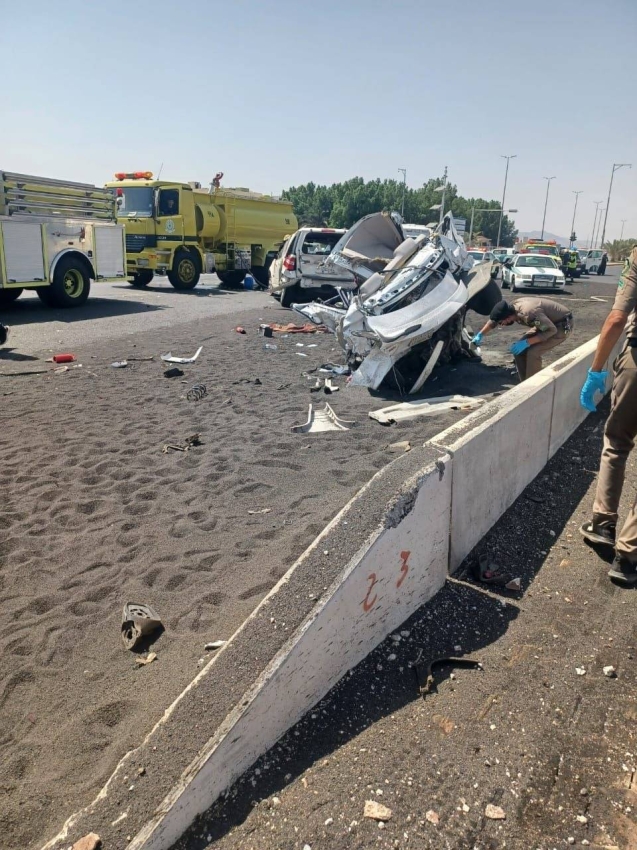 The Ministry of Transport clarified in its report on the tragic accident that occurred in Madinah yesterday afternoon that the cause of the accident was a breakdown in the brakes of the truck, which led to its driver losing control and colliding with parked cars. The Ministry recommended some points in its report: Coordination with the Public Transport Authority and traffic departments to increase technical monitoring on trucks and ensure their validity, and intensify awareness campaigns on the dangers of driving during fatigue and exhaustion.
The details of the accident go back to the fact that at 1:00 p.m. yesterday, a traffic accident occurred after the driver of a truck lost control of it and crashed into parked vehicles at one of the traffic lights "passports signal" on the second ring road, the intersection of Ali bin Abi Talib Road with King Abdullah Road in Madinah.
The news from the source