TSE will investigate if there was advance advertising and abuse of power in an act of September 7th – 15/09/2021 – Power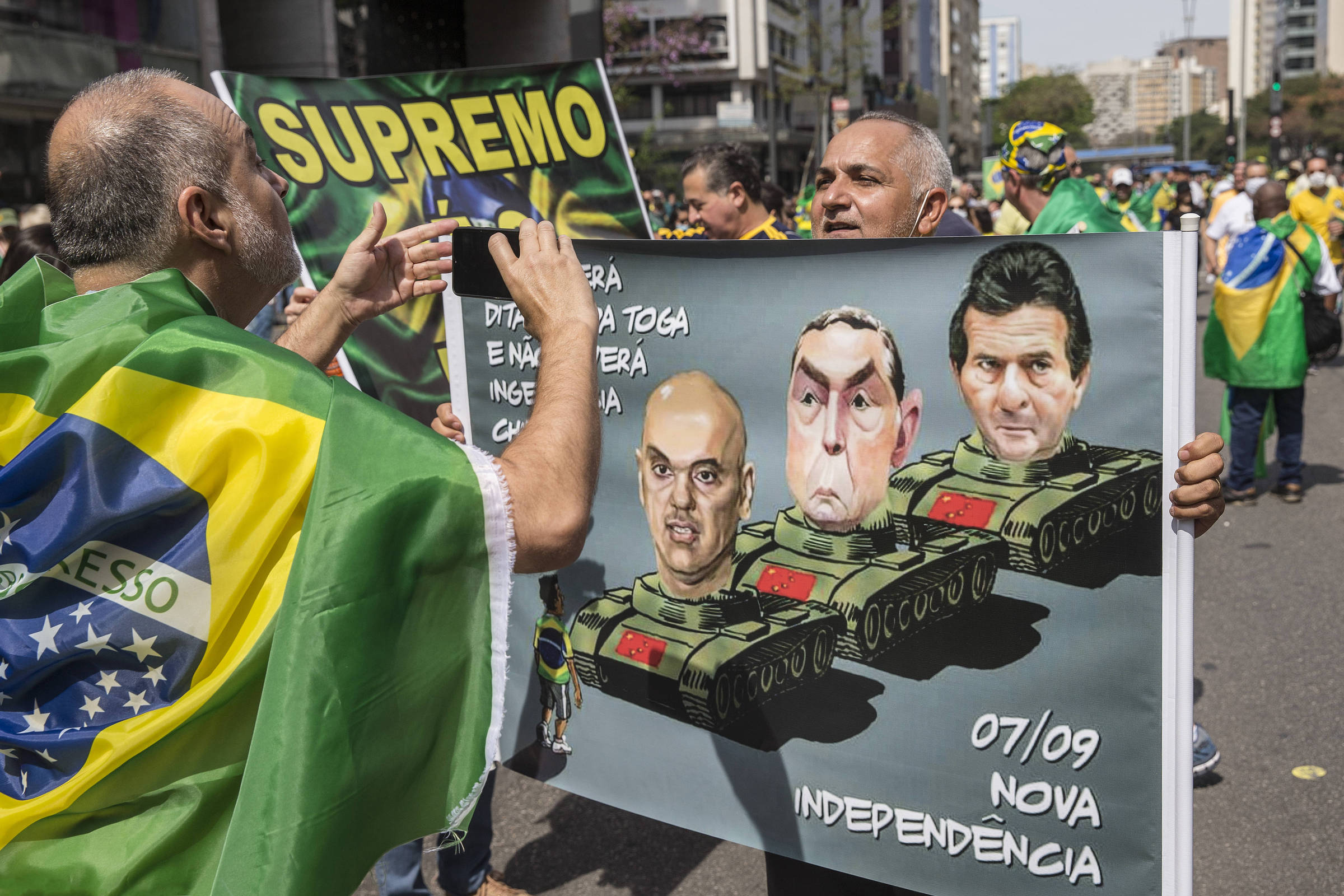 The Inspector General of Electoral Justice, Minister Luis Felipe Salomão, will find out if there was advance propaganda and abuse of power in political coup-based demonstrations on September 7th.
Decided on Wednesday (15), the investigation stems from video evidence and news released by the press gathered by the TSE (Superior Electoral Court) and which raised suspicions that the mobilization in support of President Jair Bolsonaro may have been financed by businessmen or politicians.
It will also be ascertained whether there was payment for transportation and per diem for those who participated in the events and whether there was any content from an early electoral campaign, informed the electoral court.
In the acts of the 7th, Bolsonaro once again escalated the institutional crisis in the country, threatened the STF (Supreme Federal Court) and said that he would no longer comply with court orders from Minister Alexandre de Moraes.
The president's actions increased the pressure of the political class for the president's impeachment, and, two days later, he released a rhetorical note in which he lowered the tone with the other Powers.
your subscription may be worth even more
Do you already know the advantages of being a Folha subscriber? In addition to having access to reports and columns, you have exclusive newsletters (find out here). You can also download our free app from the Apple Store or Google Play to get alerts on the day's top news. Your subscription helps us to do independent and quality journalism. Thanks!
your subscription is worth a lot
More than 180 reports and analyzes published each day. A team with more than 120 columnists. A professional journalism that oversees the government, disseminates useful and inspiring news, counterpoints the intolerance of social networks and draws a clear line between truth and lies. How much does it cost to help produce this content?
sign the sheet