Two US officials: Washington may resort to the Security Council in the Ukraine crisis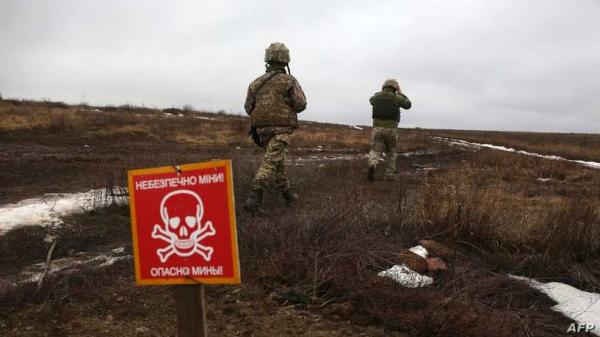 Two US officials said, on Friday, that if Russia chooses to escalate the crisis over Ukraine, the United States can resort to the UN Security Council, stressing that Washington still prefers to settle the file diplomatically.
"If Russia acts, we will not hesitate to seek an appropriate response within the council and defend the principles of the UN Charter," one of the officials said on condition of anonymity during an interview with reporters.
He added that "all options for the Security Council's response are on the table and we are discussing them with other members of the Security Council and with partners in New York."
Another US official said during the same interview: "If Russia escalates the tension and touches the core of the principles and obligations undertaken by all countries in the UN Charter … it will be clear that there is an opportunity for a discussion in the UN Security Council."
"The UN Security Council will be a place where you can see a public discussion between the United States and Russia if (the Russians) choose the path of escalation, that's very clear," the second official added.
"But we prefer, and I think our allies spoke with one voice about this, a diplomatic approach" to resolving the crisis between the West and Russia over Ukraine.
The United Nations has been extremely silent so far about the dispute between Moscow and Washington, the two permanent members of the Security Council who have the right to veto its resolutions.
The Secretary-General of the organization, Antonio Guterres, did not comment on the existing tension, and none of the 15 members of the Security Council has so far requested a meeting on the crisis.