UBS chooses former Morgan Stanley executive as chairman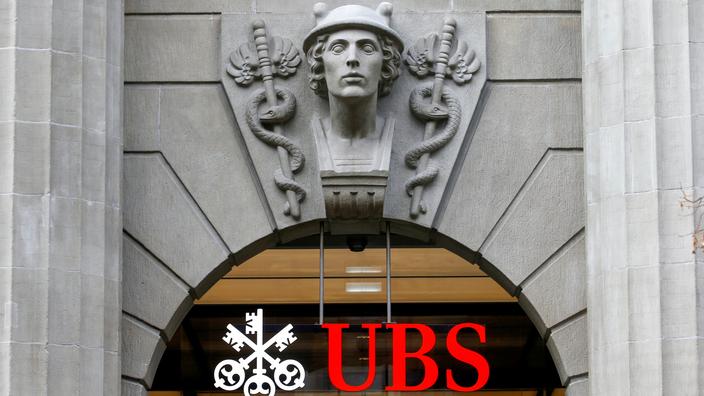 Colm Kelleher could become president replacing Axel Weber who had held the post for nearly a decade.
Swiss banking giant UBS announced on Saturday that its board had chosen former Morgan Stanley chairman Colm Kelleher as its next chairman, replacing Axel Weber who has held the post for nearly a decade. "UBS Group AG Board of Directors to nominate Colm Kelleher as new Chairman of the Board of Directors (…) at the Annual General Meeting on April 6, 2022The bank said in a statement.
If elected, Colm Kelleher – who stepped down as Morgan Stanley chairman in June 2019 after three decades at the U.S. investment bank – will succeed Axel Weber, a former Bundesbank executive, who took over the chairmanship. of the largest Swiss bank in 2012. Axel Weber «will have reached the maximum term of office after 10 years in office and will therefore not stand for re-electionUBS said.
Read alsoSix-figure wages and hellish pace: in the secrecy of women in investment banks
The former executive felt that Colm Kelleher was a "ideal candidate", Due to "his more than 30 years of management experience in the banking sector and his excellent relationships around the world". Ralph Hamers, managing director of UBS for a year, for his part estimated that Colm Kelleher, a 64-year-old Irishman, would bring "valuable expertise in the banking sector on the board of directors», Saying«looking forward to working with him».
«Being able to help shape the future of banking (UBS) is a great privilege", Congratulated Colm Kelleher on his side. The board of directors of UBS also chose on Saturday Lukas Gahwiler, the current president of the Swiss division, for the post of global vice-president.
To see also – Tax fraud: UBS bank fined 4.5 billion euros (02/20/2019)