UN confirms that it will not demand vaccine against Covid in Assembly with the participation of Bolsonaro – 16/09/2021 – World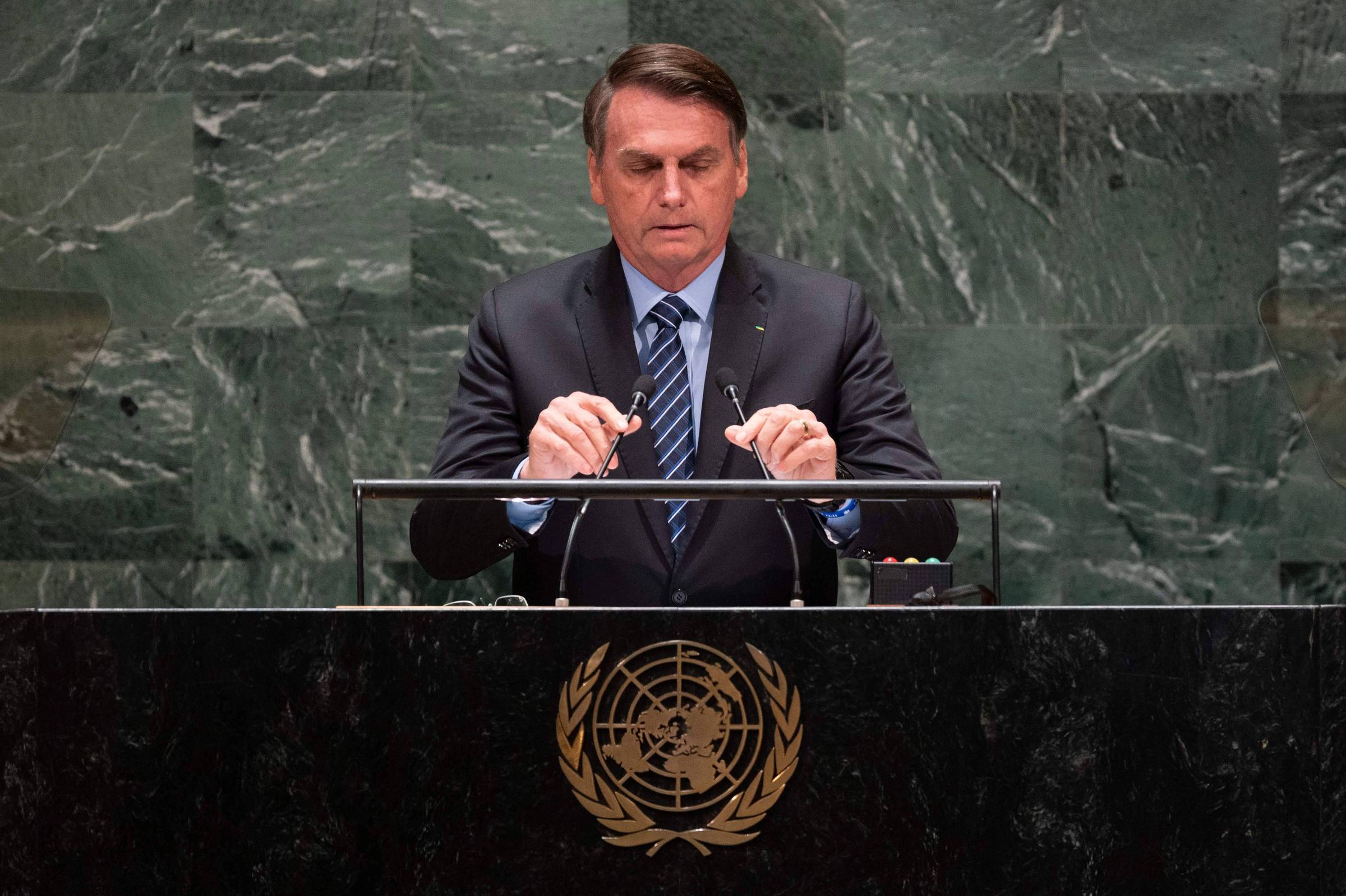 The UN (United Nations) will not require proof of vaccination against Covid-19 from presidents, prime ministers and diplomats at the next General Assembly, which begins next Tuesday (21) in New York.
There were doubts about the requirement, especially because President Jair Bolsonaro (no party) will attend the event in person. The president of Brazil claims that he was not vaccinated against the disease that has killed 4.7 million people around the world. Broadcasting on social networks on Thursday, Bolsonaro indicated that he does not intend to get vaccinated before the event. "After everyone takes [a vacina] I will decide my future there," he stated.
The decision was informed on Thursday (16) by the president of this year's edition of the General Assembly, Abdulla Shahid, to the 193 UN member states, in a letter to which the Reuters news agency had access. Last Tuesday (14), Shahid himself had said that he supported the demand of the city of New York to demand the vaccine.
But the current chairman of the session abandoned the idea after Russia came out against it, saying it would be discriminatory, and UN Secretary General António Guterres said in an interview that the organ "cannot tell a head of State that he is not vaccinated that he cannot enter the United Nations."
Dozens of presidents, prime ministers and foreign ministers, accompanied by diplomats, will be in New York for the annual meeting. Some leaders, however, will address virtually, via video, due to the Covid-19 pandemic. Last year, the event was held completely remotely.
UN Headquarters is considered international territory and is not subject to US law, but UN officials have pledged on other occasions to comply with local and federal government guidelines for pandemic control.
New York officials had already told the UN that, according to city rules, it is necessary to prove vaccination against the disease to access the General Assembly hall.
On Wednesday, Mayor Bill de Blasio said the city will provide free trials for Covid-19 and Janssen vaccine doses (single-dose) outside UN headquarters.