Unemployment benefits suspended for job seekers who are not actively seeking, announces Macron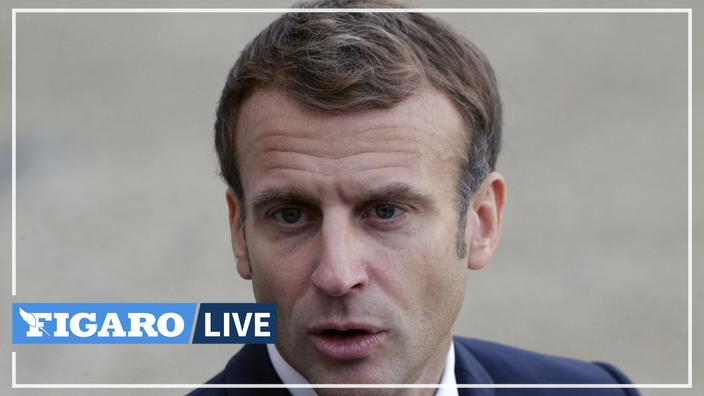 The head of state, who was speaking on Tuesday evening, was annoyed to find that too many job vacancies remained unfilled.
The unemployed are more closely monitored. During his speech this Tuesday evening, Emmanuel Macron announced that the payment of unemployment benefits would be suspended for job seekers who are not considered to be actively seeking. "Job seekers who do not demonstrate an active search will have their allowance suspended», Declared the head of state.
Read alsoFifth wave of Covid-19, third dose, pension reform … What to remember from Macron's speech
One way to encourage the unemployed to return to employment, while 300,000 offers remain unfilled according to figures from the Banque de France. "Entrepreneurs tell me they struggle to recruit today", Lamented Emmanuel Macron, citing sectors such as catering, construction, crafts or industry. And this while unemployment, although "Lowest for fifteen years", he welcomed, still currently concerns more than 3 million people. "This situation clashes with common sense", recognized Emmanuel Macron. The tenant of the Élysée indicated that, "in the next few weeks", Pôle emploi was going to pass"review the hundreds of thousands of unanswered vacancies». "We should not aim for only 7% unemployment rate but full employment", hammered the head of state. Around one million offers are currently available on the operator's site.
Read alsoDo the unemployed refuse available job offers?
If the decision to suspend unemployment benefits in the event of an active non-search for a job seems shocking on paper, it is in itself nothing revolutionary. Since 2008, the law already allows to suspend the allowance received by an unemployed person if he refuses two offers "reasonable". In 2015, Pôle emploi again deployed 200 advisers to monitor job search. And in the professional future law in 2018, the government greatly increased their number to bring it to … 1000. The Head of State therefore remains in his logic of "Rights and duties" to avoid assistantship at all costs, but without inventing anything new. At the end of December 2018, a decree had also been published in the Official Journal toughening the penalties incurred by the unemployed. In the event of insufficient job searches, the text provided for unemployment benefit to be "deleted»From the first breach.
Recalculation of confirmed unemployment insurance
Emmanuel Macron also intends to fight against labor shortages and accelerate the march towards full employment thanks to "The essential reform of unemployment insurance", partially entered into force on 1is last October and that a "New floor" will complete at 1is December. The eligibility conditions and entitlement to compensation will, for example, be reduced from 4 to 6 months for any person who has contributed for two years. And the decrease of 30% for benefit recipients under 57 years of age who had a salary of more than 4,500 euros gross monthly will apply from the seventh month of compensation and no longer from the ninth.
The President of the Republic finally praised the results of the policy pursued since the outbreak of the crisis aimed at young people. Via the relaunch of apprenticeship and the 1 young 1 solution plan which will have enabled more than "3 million young people" not to be unemployed or fall into inactivity. With, for effect, a "Lowest youth unemployment rate" that France has known for a long time.