United Nations: "Taliban" deals with protests in Afghanistan with more violence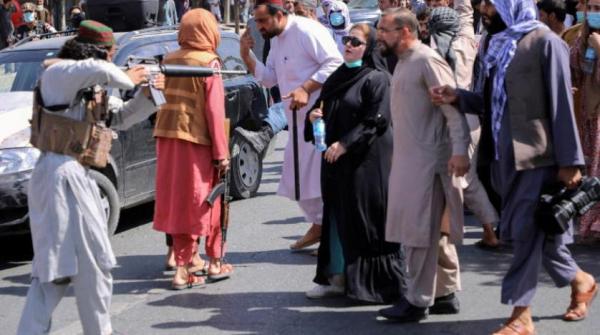 The United Nations Human Rights Office said (Friday) that the Taliban movement's handling of the peaceful marches in Afghanistan has become increasingly violent. It uses live ammunition, batons and whips, which resulted in the deaths of at least four protesters.
The office's spokeswoman, Ravina Shamdasani, said in a statement in Geneva that the office had received reports of house searches for participants in the protests, according to what was quoted by the "Reuters" news agency.
It called "the Taliban to immediately stop the arbitrary detention and use of force against people who exercise their right to peaceful assembly and journalists who cover demonstrations."
She added that the Human Rights Office had received credible reports that a man and a boy were shot dead when Taliban militants were trying to disperse crowds during a national flag-raising ceremony last month.
"There is an obligation to ensure that any use of force in response to protests is a last resort, strictly necessary and proportionate… Firearms should never be used except in response to an imminent threat of death or serious injury," she said.
And she continued, "It was reported that one of the journalists was told while he was being kicked in the head: 'You are lucky that your head was not cut off'." She stressed that there is "a lot of intimidation for journalists who simply do their job."