United States to welcome 125,000 refugees in 2022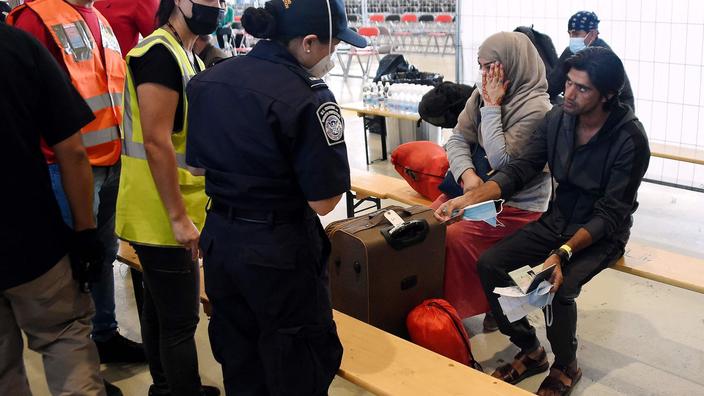 The United States will welcome 125,000 refugees in 2022, double the number this year, for "Respond to the needs generated by humanitarian crises in the world", the US State Department announced on Monday. Joe Biden had created a mini-controversy in April by refusing to increase the ceiling – historically low – of 15,000 refugees decided by his predecessor, Donald Trump. The Republican billionaire had made the fight against immigration, both legal and illegal, one of the hallmarks of his presidency. Faced with criticism from his camp, the Democratic president raised this ceiling in May to 62,500 people who could settle in the territory with refugee status in 2021. He thus keeps a campaign promise by doubling this figure for the fiscal year 2022, which begins October 1, the first full fiscal year of his presidency.
Read alsoThe United States exports its refugee problem including to Europe
This program only concerns refugees selected after several years of reviews of their files by US security and intelligence agencies in UN camps around the world to be resettled in the United States, mainly among the most vulnerable. like the elderly, widows and the disabled. Joe Biden said in February that the program would also protect members of the LGBT community.
The announcement comes as the United States evacuated tens of thousands of Afghan civilians as part of the US military withdrawal from Afghanistan completed on August 30. "A strong admissions program is essential to US foreign policy interests and national security objectives, and reflects core US values."State Department spokesman Ned Price said in a statement.
Read alsoThe United States drastically reduces the reception of refugees
For years, the United States has hosted more refugees than all other countries combined, but Canada overtook them in 2019 by opening the door to more than 30,000 refugees, according to UN figures. According to the United Nations High Commissioner for Refugees, the number of refugees, internally displaced persons, and asylum seekers reached a record 82.4 million in 2020. The conflict in Afghanistan , now in Taliban hands, has also displaced more than 550,000 internally, according to UNHCR.