US photos reveal Chinese intercontinental ballistic missile base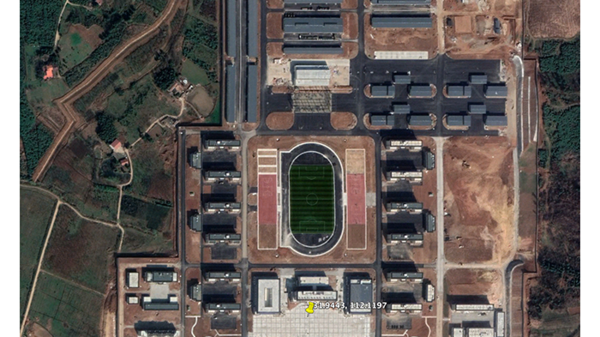 Recent US photos and reports revealed the presence of a new Chinese base that includes a ballistic missile brigade of the Chinese People's Liberation Army near the city of Xinjiang, Xiangyang.
The Pentagon released the annual report last year, but it did not highlight the base on its map. But new photos and a report from a defense intelligence firm, both seen by NatSec Daily, show this newly identified Chinese complex is very important, according to Politico.
Jane's analysis of available satellite imagery taken on October 25, which was said to not be released to protect sources and methods, shows a new missile base built between 2019 and 2021 four miles south of Xiangyang.
The analysis conducted by the Guinness Institute indicates that "the base has many advantages, including a safe perimeter, several equipment hangars, as well as various barracks and support facilities."
"The unit assigned to the Xiangyang base is unknown, but the purpose of the base may be to house the 664th Brigade. The 664th Brigade is defined as an intercontinental ballistic missile unit equipped with DF-31AG missiles," wrote Cheyenne O'Connor, author of the Jane's Report.
recent photos
This new discovery adds to recent photos taken by Maxar Technologies that revealed images of a fake US aircraft carrier in the northwestern desert of China, which Beijing forces may use to train to fight the United States.
According to the report, "the complete model of the US aircraft carrier and at least two Arleigh Burke-class destroyers is part of the target range that has been built in the Ruoqiang area.
The site is located close to the range of a former target that China used to test its deadly DF-21D anti-ship ballistic missile.
According to USNI News, HI SUTTON and SAM LAGRONE on Sunday.
The images reveal that China continues to focus on anti-aircraft weapons with a focus on US Navy warships.