US sanctions against seven officials in Central American countries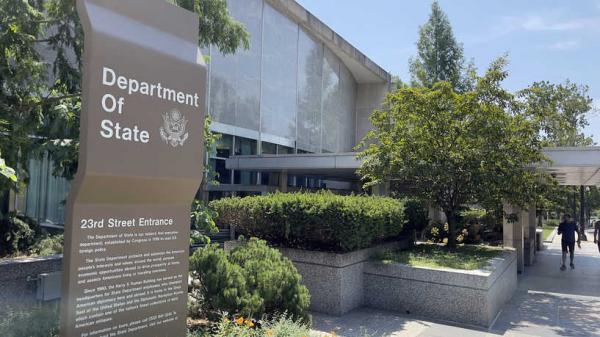 On Monday, the US State Department announced the addition of seven Central American officials to the list of "undemocratic and corrupt actors", which means that they are denied the ability to obtain visas to enter the United States.
"These designations are a response to recent actions that have undermined democracy and impeded investigations into corruption in El Salvador and Guatemala," said a statement by Secretary of State, Anthony Blinken, adding that "the United States is committed to supporting the people of North Central America by fortifying democracy, rule of law, and accountability, which are the keys to a future Brighter".
The statement accused the judges of the Constitutional Chamber of the Supreme Court of El Salvador, Elsie Duenas de Aviles, Oscar Alberto Lopez Herrez, Hector Nahon Martinez García, José Angel Pérez Chacón and Luis Javier Suárez Magaña of undermining democratic institutions, after the Legislative Assembly accepted appointments directly "in a process that appears to have violated The Salvadoran Constitution," after the five former judges were dismissed "suddenly and without reason," according to the statement, following the announcement of the newly elected legislative assembly in May.
"The new judges undermined democratic institutions by agreeing to a controversial interpretation of the constitution authorizing the president's re-election despite the explicit prohibition in the constitution that prohibits consecutive terms of office," the statement said.
In Guatemala, the Minister accused the current Attorney General, Maria Conselo Pura Argueta de Porres, of obstructing corruption investigations by interfering in criminal investigations.
"The pattern of obstruction by Boras has included ordering prosecutors in the Guatemalan Ministry of Public Prosecutions to ignore cases based on political considerations and undermining investigations by the Special Prosecutor to Combat Impunity, including the dismissal of the chief prosecutor, Juan Francisco Sandoval, and the transfer and dismissal of the prosecutors," the statement said. who investigate corruption.
The statement accused Angel Arnoldo Pineda Avila, the current Secretary-General and Head of Parliament's General Secretariat, of obstructing investigations into corruption cases.
According to the statement, "Pineda allegedly informed the targets of the investigation about the cases being built against them."
Blinken pledged that "the United States will continue to use the tools available to promote accountability for attacks on the democratic aspirations of the people of Central America," and to continue "to partner with government officials who demonstrate their dedication to fighting corruption and promoting democratic governance," as part of a "comprehensive policy to address the root causes of irregular migration." .
He also pledged to continue "to support the people of El Salvador and Guatemala as they seek to contribute to and benefit from democratic institutions, generate equitable economic opportunities, and create the future they desire."