US senators ask Biden for 'serious consequences' if Bolsonaro causes democratic disruption – 28/09/2021 – World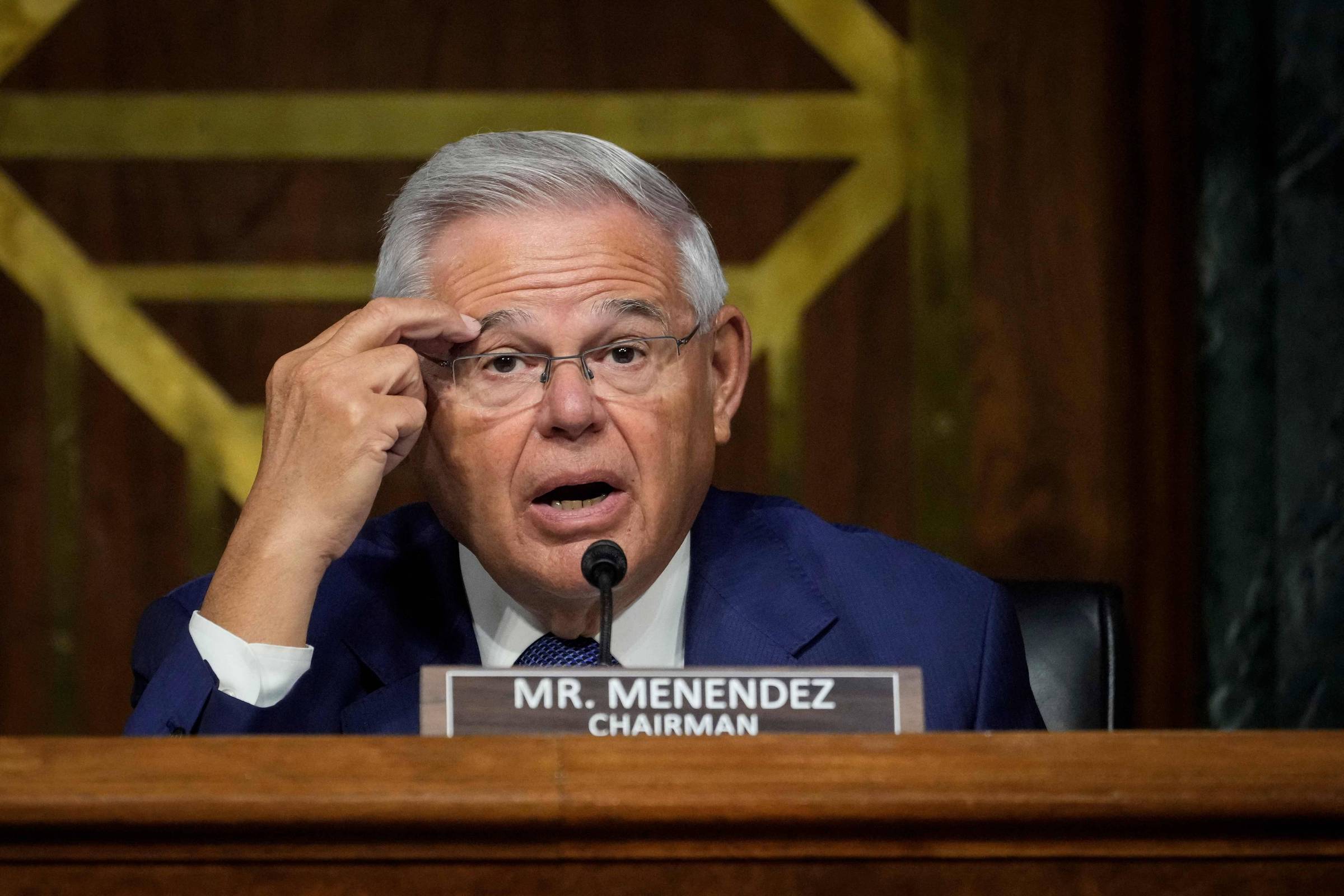 The chairman of the US Senate Foreign Relations Committee, Senator Bob Menendez, and three other senators on Tuesday (28) sent a letter urging the Biden government to make it clear to President Jair Bolsonaro that any democratic rupture in Brazil "will be serious Consequences." In the letter sent to Secretary of State Antony Blinken, the senators warn that Bolsonaro has been making threats to breach the constitutional order in Brazil and intimidating gestures against ministers of the Federal Supreme Court (STF).
"Given that Brazil is one of the largest democracies and economies in the world and one of the main US allies in the region, the deterioration of Brazilian democracy has implications in the hemisphere and beyond," say the senators in the letter, to which the sheet had access. "We urge you to make it clear that the US supports Brazilian democratic institutions and that any undemocratic breach of the current constitutional order will have serious consequences."
Menendez is a well-respected moderate in Washington and, at the head of the Foreign Relations Committee, he has great influence on American foreign policy. In addition to him, Democratic senators Dick Durbin, Ben Cardin and Sherrod Brown sign the letter.
In the letter to the secretary of state, the senators also affirm that Bolsonaro has carried out "personal attacks" against members of the STF and stated that he would be willing to use maneuvers outside the Constitution to prevent ministers from exercising their legal powers. "If President Bolsonaro keeps his promises and openly breaches Supreme Court decisions, it will set a very dangerous precedent for Bolsonaro's further attempts to undermine the rule of law."
In February, Menendez sent a letter to Bolsonaro demanding that the president and then-Chancellor Ernesto Araújo "condemn" and "categorically reject" the attacks of supporters of former President Donald Trump on Capitol Hill on January 6, saying that if they did not happen, there would be "damage to the bilateral relationship".
The letter criticized Bolsonaro and the chancellor's comments about alleged fraud in the US election, saying it demonstrates "your government's support for flawed conspiracy theories and domestic terrorists" who attacked the Capitol and threaten to "undermine the partnership between the United States and Brazil".
On August 5, US National Security Advisor Jake Sullivan was in Brazil to discuss a possible veto of China's participation in the installation of 5G technology infrastructure in Brazil.
During the meeting with Bolsonaro, Sullivan expressed the US government's concern about the president's threats to electoral integrity and allegations of alleged ballot box fraud, a senior official in the Biden administration reported.