US to ease travel restrictions on coronavirus-vaccinated visitors from November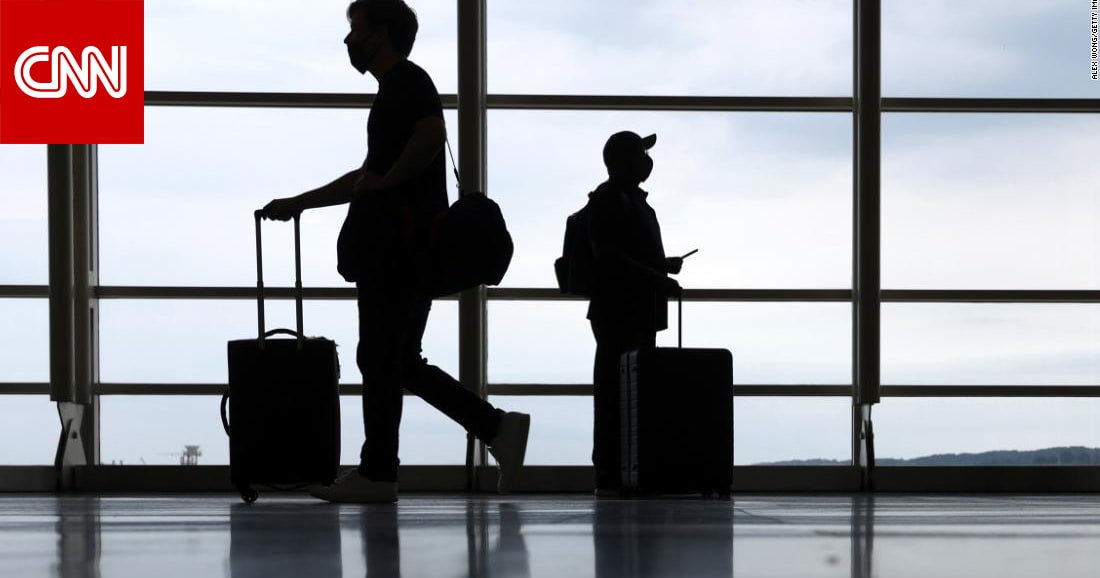 Dubai, United Arab Emirates (CNN) – The White House announced, Monday, that the United States plans to ease travel restrictions on all foreign visitors who have been fully vaccinated against Corona, starting next November, easing the ban measures that are causing anger in Europe. and replacing them with more standardized requirements for incoming international travelers.
Jeff Zents, the White House coronavirus response coordinator, said the new rules will require all foreign nationals arriving in the United States to show proof of full vaccination.
The lifting of travel restrictions to the United States from some countries will be welcome news for the thousands of foreign nationals with families in the United States, who have been separated from them by nearly the entire pandemic period.
Fully vaccinated foreign nationals and US citizens returning to the United States from abroad will be required to take a pre-departure COVID-19 test within three days of their trip, and show evidence of a negative result before boarding the plane.
Zents said unvaccinated Americans returning to the United States would "subject to more stringent testing requirements," including testing within one day of departure and additional testing upon return.
Passengers who have been fully vaccinated will not be subject to quarantine upon arrival in the United States.
The US Centers for Disease Control and Prevention plans to require airlines to collect information from US-bound travelers, including their phone number and email address, to alert travelers of any potential exposure to people with the virus.
Airlines will be required to keep contact tracing information for 30 days.
It is reported that the new guidelines apply to all international flights.
The US travel ban was first imposed during the early days of the epidemic, when then-President Donald Trump banned travel from China in January 2020.
However, this move failed to prevent the virus from reaching the United States.
Other countries were added to the list, after health officials pressured the White House to limit entry from countries with high infection rates.
Trump added countries in the Schengen area, which includes 26 countries in Europe, including France, Germany and Italy, along with Ireland and the United Kingdom.
Brazil, South Africa and India were added separately, and land borders with Canada and Mexico were closed.
Despite high vaccination rates in Europe, Biden continued to enforce a strict ban on non-essential travel, citing the unpredictable nature of the epidemic and the emergence of a delta variable.