US Travel ban update – live: Latest international rules as White House makes announcement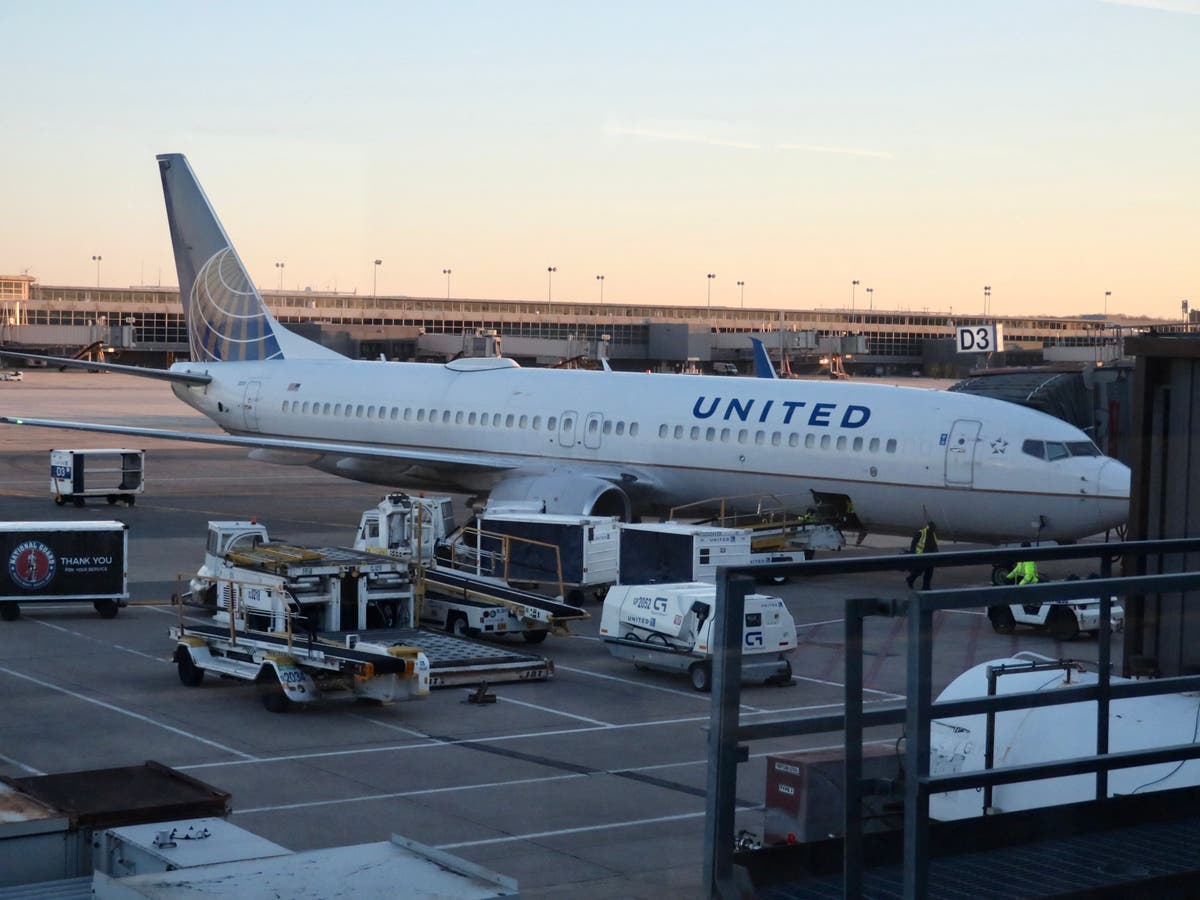 Grant Shapps announces UK-US travel ban will be lifted in November
The United States will ease travel restrictions for fully vaccinated people visiting from the United Kingdom and the European Union, according to the White House's coronavirus response coordinator.
The United States will require adult foreign nationals to be fully vaccinated, Jeffrey Zients said on Monday.
"Beginning in early November, foreign nationals flying to the United States will be required to be fully vaccinated – fully vaccinated and they must show proof of vaccination prior to boarding a US-bound airplane," Mr Zients said.
Former president Donald Trump initially limited travel from China before banning countries from the Schengen Zone, as well as the United Kingdom and Ireland. President Joe Biden's administration has maintained these tight restrictions, which were put in place during the early days of the pandemic.
The European Union had initially said it was safe to travel to the United States but later removed it from the "White List" of destinations, along with five other countries.
Follow the latest updates here
1632160224
Psaki says new travel policy is unrelated to foreign policy
White House press secretary Jen Psaki has denied that the United States' loosening of travel restrictions is at all motivated by foreign policy concerns.
When a reporter asked if the timing of the announcement was in any way related to President Biden's upcoming visit to the United Nations, Ms Psaki flatly said no.
"We're basing it on science, and when the process concluded, and here we are today," Ms Psaki said.
Nathan Place20 September 2021 18:50
1632159801
Transatlantic families celebrate relaxing of travel ban
As the White House confirms it is loosening its ban on travel from the European Union, some intercontinental families are celebrating on social media.
"Got a news notification that the US is lifting the travel ban from the EU and 16 minutes later my mom had booked a flight to come to LA," one relieved daughter tweeted. "I haven't seen her in two years and she's going to arrive on my birthday (!!!) and I cannot believe I WILL GET TO HUG HER."
Nathan Place20 September 2021 18:43
1632158869
Psaki says old travel rules were 'not equitable,' 'confusing'
White House press secretary Jen Psaki told reporters on Monday that the United States' previous travel rules were flawed, and the upcoming policy change is an "important" step.
"The older rules were not equitable in our view, and they were a bit confusing," Ms Psaki said. "In early November, we'll be putting in place strict protocols to prevent the spread of Covid-19 from passengers flying internationally into the United States by requiring that adult foreign nationals traveling to the United States be fully vaccinated."
Ms Psaki added that the decision was "an important one facing many people around the world."
Nathan Place20 September 2021 18:27
1632158389
Psaki makes no mention of travel ban in first six minutes of presser
Jen Psaki took almost seven minutes to mention the White House's change of policy on incoming travel to the United States, and chose not to announce it in her pre-Q&A announcements. About seven minutes into her presser, she did finally answer a question about it.
Nathan Place20 September 2021 18:19
1632157818
White House to hold press conference on travel policy shortly
White House press secretary Jen Psaki is expected to shortly begin a press conference covering today's change of US travel policy. Watch it live here:
Watch White House press briefing live as US to lift travel ban
Nathan Place20 September 2021 18:10
1632156887
Airline shares take off as US relaxes UK and EU travel bans
Shares in the major transatlantic airlines soared after the US announced it was easing strict Covid-19 travel rules imposed by the Trump administration in the early days of the coronavirus pandemic.
The executive order, renewed by President Joe Biden when he took office, banned citizens from a number of countries from travelling to the US, including the European Union's Schengen Zone, the UK, and Ireland.
Airlines have been pleading with the administration to lift the ban for months after the UK and EU both lifted restrictions on Americans.
Nathan Place20 September 2021 17:54
1632156214
EU diplomatic mission calls policy change 'great news'
On Twitter, the European Union's diplomatic mission to the United States has celebrated the news of the United States' new travel policy.
"Great news on transatlantic travel," the mission wrote. "#TravelBan lifted! Starting in early November, the United States will welcome vaccinated travelers."
Nathan Place20 September 2021 17:43
1632154457
Long-distance couples overjoyed by lifting of travel ban
As the US announced the easing of its Covid travel ban on Monday, some long-distance couples took to Twitter to celebrate.
"My heart is even more full to be reuniting & closing distance with my soon to be husband this Sunday on my K1 visa now that the travel ban is lifting for the rest of the US," tweeted a woman named Charlotte, who describes herself as one half of a US-UK relationship. "WE DID IT!!!"
Nathan Place20 September 2021 17:14
1632153581
EU ambassador to US celebrates new travel policy
The European Union's ambassador to the United States has welcomed the relaxing of the US travel ban.
Ambassador Stavros Lambrinidis cheerfully tweeted the news on Monday, noting that the new policy largely reciprocates the EU's policy for US travellers.
"Travel ban lifted!" Mr Lambrinidis wrote. "Vaccinated, pre-flight tested Europeans will again be able to travel to the US from November, just as vaccinated Americans are today allowed to travel to the EU."
Nathan Place20 September 2021 16:59
1632152404
Boris Johnson 'delighted' by easing of travel ban
Prime Minister Boris Johnson celebrated the United States' new travel policy on Twitter, calling it "fantastic" news.
"I am delighted that from November, [President Biden] is reinstating transatlantic travel so fully vaccinated UK nationals can visit the USA," Mr Johnson tweeted. "It's a fantastic boost for business and trade, and great that family and friends on both sides of the pond can be reunited once again."
Nathan Place20 September 2021 16:40