vaccination spreads in France, while the epidemic calms down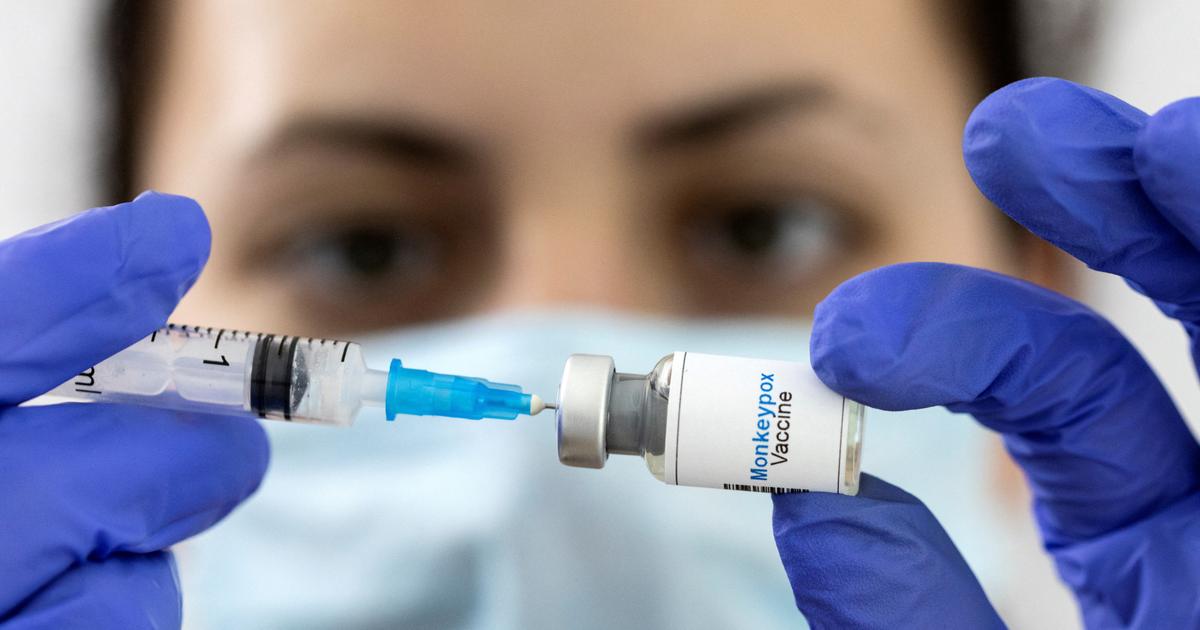 The government extended this Friday, September 23 the possibility of vaccination in pharmacies against monkeypox, a measure taken at a time when the epidemic is slowing down markedly in France and, more broadly, in Europe and America.
Vaccination against monkeypox will be possible "in community pharmacies designated by the director general of the regional health agency", according to a decree published in the Official Journal.
Read alsoMonkey pox: the peak seems to have passed in France
Currently, vaccination against monkeypox mainly takes place in dedicated centres, for example in hospitals, and only five pharmacies can take part in it within the framework of a limited experiment. Questioned by AFP, the Directorate General of Health clarified that, for the time being, 25 French pharmacies had been designated to carry out the vaccination. Among the original five, some are part of it but others have abandoned the experiment.
This measure is part of a context where the monkeypox epidemic, which has been spreading around the world since the spring, is clearly calming down in France and elsewhere. For a week, less than a hundred cases have been reported in the country, according to a point published Thursday evening by the public health agency France, while this weekly figure was around 500 at the start of the summer.
More broadly, last week, "the number of monkeypox cases reported in Europe and the Americas has declined, contributing to a downward global trend since August", summed up the World Health Organization (WHO) in a report given on Wednesday.
Read also"Monkey pox will not be the next Covid"
The presence of the disease is unusual in these regions of the world, as monkeypox has also been observed for several decades in about ten African countries.
SEE ALSO – Monkey pox: "We believe we can eliminate human-to-human transmission in Europe", assures the WHO