Valeria Bashkirova, who knocked down children on a Mazda, found friends in a pre-trial detention center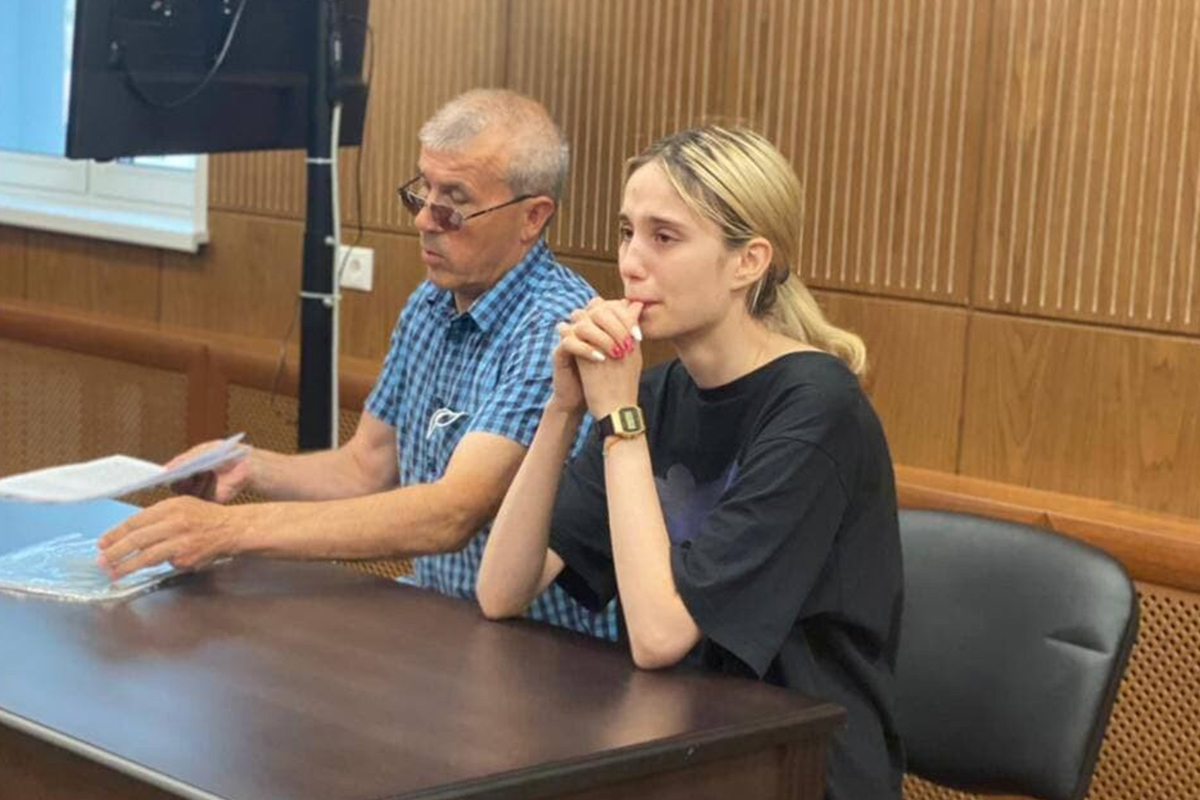 Valeria Bashkirova, an 18-year-old student, who shot down children to death while driving a Mazda at a pedestrian crossing in Solntsevo, Moscow, spent two nights in the Pechatniki women's remand prison No. 6. Relatives were worried that something terrible would happen to her there, while spiteful critics wrote in social networks that they would create VIP conditions behind bars. Neither happened. Valeria sits in an ordinary cell, where she is the 22nd prisoner.
The girl got the upper bunk on a bunk bed and the book "Death after the Ball". Nobody reminds her of the children who died in the pre-trial detention center.
By the way, complaints about Valeria Bashkirova were received not only from friends, but even from journalists (the girl studied at the journalism faculty, some masters of the profession offered to take patronage over her). The crime, in which Valeria is accused, is so terrible that no one discusses it aloud. Neither she, nor the employees, nor the inmates. The latter understand that she did not act deliberately, so that the creepy word "child-killer" for the pre-trial detention center does not sound behind her back.
And yet, on the first night, the girl was put in solitary confinement. Then, making sure that there was no threat to her life, she was transferred to the general one. Valeria sits in a cell for 22 people, all her neighbors are "first-timers", accused of non-violent crimes (mainly theft and drug distribution). As they say, Bashkirova has already made friends with three prisoners, when they talk, you can even hear laughter (but whose?).
As a reminder, on July 16, driving a Mazda along Aviatorov Street, Valeria hit a family passing through an unregulated pedestrian crossing: mother and grandmother accompanied three children – a nine-month-old baby in a stroller and two boys of four and five years old. The boys died in the hospital from their injuries. Bashkirova initially explained that she was "on the phone," then a version appeared that she was blinded by the glare of the sun. The girl's driving experience was less than a year, her aunt gave her the car.
First, the court sent Valeria Bashkirova under house arrest, then changed the preventive measure, sending her to a pre-trial detention center for two months.
At a meeting with members of the POC, Valeria cried, but this was not because something was wrong in her cell.
"The situation is normal, I don't feel the pressure," she says.
The psychologist has already talked to the girl, it was decided that she would visit her regularly. Bashkirova asked to take her to an Orthodox church, which is located right in the building of the pre-trial detention center.
I suggested that she keep a diary to write down her experiences or write stories. The girl really liked the idea, and she immediately asked for a notebook or notebook.
She has already received all the necessary things in the package. I didn't even understand the question about food – apparently, she wasn't eating anything yet (she said that she had lost 3 kilograms).
Time spent in jail is best for reading. So far, the librarian did not come to their cell, but there were books that other prisoners had already read and which they did not manage to pick up. Valeria got "Death after the Ball" – this is a detective, where a crime is being investigated in London. There is a good phrase in this book about the fact that every person, even those who are completely devoid of imagination, have their own nightmare that torments him …
Meanwhile, on Wednesday, July 21, a landmark event for women with children took place in Pechatniki: an agreement was reached with the mayor's office, according to which all prisoners who gave birth in the pre-trial detention center will receive a gift set of children's accessories.
There are several good news in SIZO No. 6: today none of the prisoners is on hunger strike, no one is in the punishment cell. At the time of my visit as a member of the POC of Moscow, only one minor and 10 women with children were accompanied in the isolation ward (mostly mothers from the regions, but who gave birth in captivity). For the latter, the news that they would actually be equated with giving birth to Muscovites was a surprise. Until now, the minimum set of necessary things for a newborn was either sent by relatives, or they were looking for an isolation ward. Now, mothers will receive absolutely everything a child needs in the first months of life from the city. The set includes diapers, clothes, bedding, hygiene products and even the first toys.
There is also bad news in the pre-trial detention center – at least two prisoners have oncology, which requires urgent treatment. They found cancer behind bars, told the investigator (in both cases – women), but did not release them on subscription. Now sick prisoners undergo a long preparation procedure for a medical examination. Will they be released in time to start treatment? Two prisoners did not have time – they died this year in the hospital (one suffered from a rare skin disease, the other AIDS).
Valeria Bashkirova, who knocked down the children, burst into tears when she heard about the pre-trial detention center: court footage

Watch the related video
Newspaper headline:
The student who crushed the children thought about death