'Violence of pocketnarist attacks made me invest in digital education', says Felipe Neto – 10/14/2021 – Laura Mattos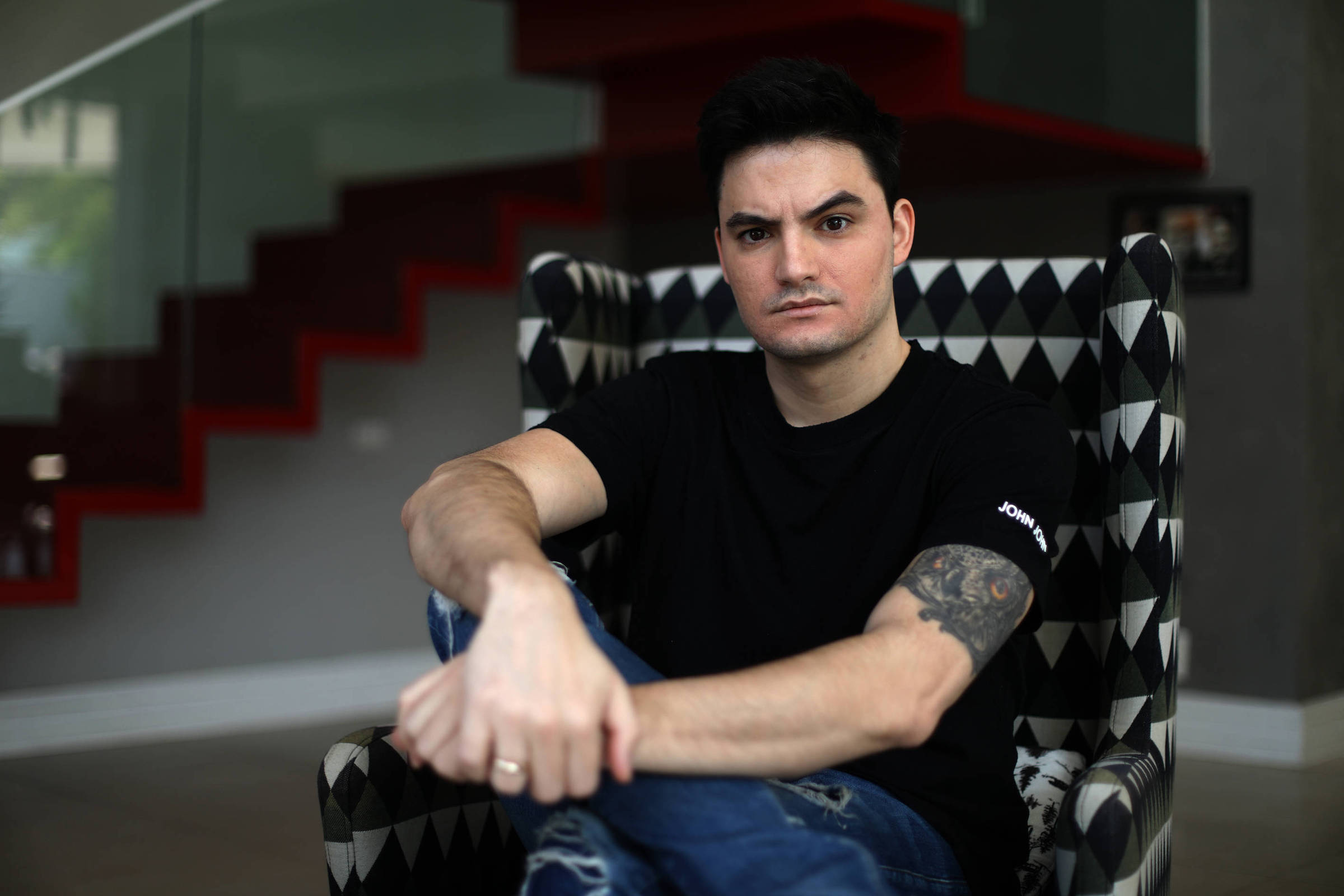 One of the biggest internet personalities in Brazil, with 71 million followers on social networks, Felipe Neto will invest in media education for children and young people. The Vero Institute, created by him, will start training teachers to teach students to relate critically and healthy with the digital environment.
In an interview with the column, the communicator stated that the idea arose when he, who today positions himself politically as a defender of the left, began to be attacked on the networks by supporters of President Jair Bolsonaro. "The violence of that made me see that the only weapon for us to win this kind of thing is digital education."
According to Felipe Neto, the objective is to implement in schools and companies a methodology that teaches people to protect themselves against false news and hate groups. Elected in 2020 by "Time" magazine as one of the one hundred most influential people in the world, YouTuber made an initial contribution of R$ 1 million to found Vero. Next month, his institute will partner with that of former federal deputy Manuela D'Ávila (PC do B), E Se Fosse Verdade, also focused on media education, and with the city of Niterói (RJ) for teacher training of the municipal network.
The project, according to Felipe Neto, does not use public funds and intends to integrate media education into the school curriculum. Owner of an empire built mainly with children and youth audiences, the communicator has sought to connect his image to education. In addition to Instituto Vero, its content producer, Play9, in partnership with journalist João Pedro Paes Leme, produces "Conversas que Importam". This Thursday (14), at 2 pm, the YouTube program will have a debate on school dropout in the pandemic with celebrity educators, including geography teacher João Luiz Pedrosa, former "Big Brother" participant, as well as the coordinator from UNICEF's teen citizenship program, Mario Volpi.
In this interview, among other issues, Felipe Neto talks about the need to control the use of screens in childhood, the lack of security in social networks and denies that there is a paradox between his investment in media education for children and adolescents and the fact that this being your target audience. He talks about action plans for 2022, when he intends to support "the scenario that is against Jair Bolsonaro".
When did you have the idea of ​​launching a digital education institute and what are your expectations regarding this project?
The idea arose after the coordinated attacks of Pocketnaristas against me began. The violence of that made me see that the only weapon to win this kind of thing is digital education. If people know how to use the internet consciously, they will not believe indecent lies designed to destroy reputations. The long-term goal is to have a healthier digital environment through education, shielding people from false news and hate groups. For this, we want to increasingly implement a digital education methodology in schools and companies.
One of the current relevant issues is the excess of screen, with clear damage especially for children and adolescents, which was aggravated by the pandemic. How do you, who has precisely this audience, see this issue?
Controlling the use of the screen is essential, especially in childhood. I always try to warn about this in videos, especially when I talk directly to parents. Applications are increasingly being built to create an addictive relationship with the user, as we clearly see in TikTok. It is important that parents talk to psychologists, educators and doctors to decide the best way to educate their children on this issue.
Harvard University conducted a study that demonstrated that YouTube's algorithms can lead innocent children's videos to pedophiles, as well as inappropriate content for children. Do you intend to act more directly in the discussion of the transparency of algorithms and the safety of children and young people?
I stand for transparency and have been fighting for it for years. The Vero Institute has also been working in this area, including with the Congress. It is essential that platforms communicate how their algorithms work and that they work to fight crimes. I myself denounced, in 2019, a large pedophilia network that acted on the comments of children's videos on YouTube. The platform acted quickly and implemented significant changes to curb this. Today, every content creator is required to inform whether the video is made for children or not. Every child video is checked, comments are blocked and has a series of restrictions imposed by the platform. Of all the networks, YouTube works hardest to curb criminal or dangerous behavior, although much remains to be done.
This issue was highlighted by the allegations made by Frances Haugen, a former employee of Facebook, that the company ignored internal research regarding the damages of Facebook and Instagram to children and young people. How should this be approached?
There is no longer any doubt that it is necessary to regulate the big techs, the big problem is how to do it. I advocate a horizontal model of committees formed by countries and meeting in international debate and transparency commissions. It is past time for the world to understand that the digital medium is a "second life" for all of humanity. As such, it needs debate, rules. The total liberalism of the digital environment has brought us to the chaos we live in, where companies put profit before the importance of life. Facebook isn't alone in this, but it gets more attention as the biggest behavior changer in human history.
How would you respond to criticisms about a possible paradox between your militancy for the digital education of children and adolescents and the fact that you have built an empire with the children and youth audience?
In a world where people receive digital education, influencers continue to thrive and get millions of views. I don't see a correlation between things. The important thing is that this influencer takes responsibility for the size of his influence and responds when he makes mistakes.
How does the separation work between your content for Twitter, which is clearly more political, and for YouTube, focused on entertainment? Are Felipe Neto two personas?
My YouTube channel is my "show", where I am a presenter, actor, clown and whatever else I want to be. On Twitter, I'm just Felipe, a Brazilian citizen expressing everyday thoughts.
What expectations do you have regarding the digital environment in the context of the upcoming elections? Do you, who strengthened your political position, have an action plan for 2022? Will you support Lula?
I intend to support the scenario that is against Jair Bolsonaro, who, without a doubt, is the worst president in the history of our democracy, fired. I'm not Lula, I'm not a circus, I'm not part of any party. I am a progressive citizen and one that is farthest to the left in the current political spectrum in Brazil. I will fight against the disinformation and hate campaigns that will guide the entire pocketbook agenda during the electoral period, but I will not defend any politician as a superhero savior of the homeland. Whoever wins the presidency will have four years of deep terror to try to rebuild what Bolsonaro destroyed.