Washington, a capital apart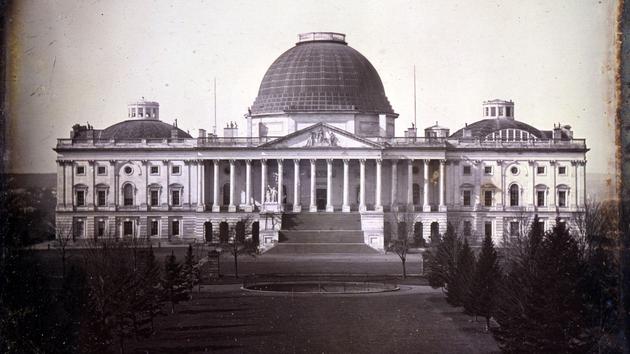 IN THE FOOTSTEPS OF TOCQUEVILLE (5/6) – On January 18, 1832, Tocqueville and Beaumont arrived in the federal capital, still a wasteland dotted with a few official buildings, including the Capitol.
In 1831, Alexis de Tocqueville and his friend Gustave de Beaumont were sent on a mission to the United States to study the penitentiary system. For nine months, they traveled from the Atlantic coast to the Mississippi Valley. Tocqueville draws from his observations of Democracy in America, which remains one of the most illuminating studies of the United States and democratic societies. Almost two centuries later, Le Figaro takes you in the footsteps of Tocqueville, through an America in the midst of a political crisis.
From our correspondent in Washington
The metal grid enclosure that surrounded the Capitol was dismantled and the National Guard soldiers deployed to protect it left. Around the huge white building which dominates Washington DC, proud symbol of the oldest contemporary democracy, the lawns have been returned to the public. Six months after the Trumpist rioters burst into the seat of the US Congress on January 6, 2021, the damage
This article is for subscribers only. You have 89% left to discover.
Freedom has no borders, like your curiosity.
Continue reading your article for € 1 for 2 months
Already subscribed? Log in