Washington conditions only a small part of its aid on respect for rights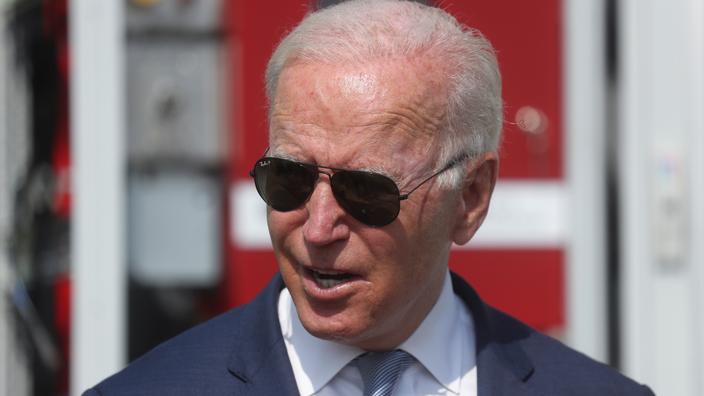 The United States will condition only a small part of its military aid to Egypt on respect for human rights, well below what American law provides, drawing criticism from non-governmental organizations who accuse Joe Biden of hypocrisy. The law provides that $ 300 million per year in security assistance will only be disbursed if Cairo meets a number of human rights criteria. But US governments have historically invoked national security as an exception to this rule.
Read alsoThe gap widens between laity and religious in Egypt
This year, the head of the American diplomacy Antony Blinken "Not going to certify" in the United States Congress "That the Egyptian government take lasting and effective measures" in favor of human rights, "Because we continue to discuss our serious concerns" about it, a spokesperson for the US State Department told AFP. However, he will also derogate from the law by "Making available" these $ 300 million for support in terms of "Counterterrorism, border security and non-proliferation", he continued.
Of this envelope, 170 million will be released unconditionally, and 130 million only "If Egypt takes specific measures related to human rights", added this spokesperson. "US officials have made clear to Egyptian leaders specific steps that we urge them to take", he assured without detailing them. However, "Egypt is a valuable partner of the United States, especially on regional security, counterterrorism and trade", he said, stressing the importance, for example, of the "Historical visit" Monday by Israeli Prime Minister Naftali Bennett at his Arab neighbor.
Read alsoEgypt: the Copts on their guard
For twenty non-governmental organizations, however, the decision of the Biden administration is "A total betrayal of its commitments" repeated at "put human rights at the heart of its foreign policy, particularly in its relationship with Egypt ". "The government is bypassing the intentions of Congress, which passed a law making it clear that $ 300 million in military aid must be made conditional on Egypt's measures to "Strengthen the rule of law", "implement reforms that protect" fundamental freedoms and ensure that "Egyptian security forces are accountable," wrote these organizations, including Amnesty International and Human Rights Watch, in a joint statement.
"By paving the way for the disbursement of all 300 million dollars, the government gives the green light to the Egyptian government to continue to perpetrate its gross human rights violations without fear of suffering the consequences.", these NGOs still deplore. They accuse the Biden administration, "Who often wanted to stand out" of former President Donald Trump by promising more firmness in the matter, lack of "sincerity".