Washington: We are doing everything we can to release the UN staff in Ethiopia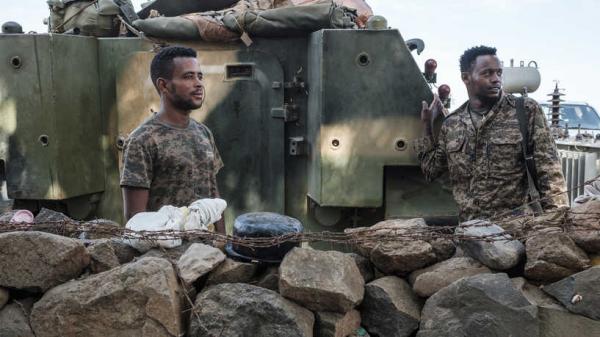 The US State Department spokesman, Ned Price, confirmed that Washington will do "everything in its power" to release the UN staff members who were detained in Ethiopia on the basis of ethnicity.
He added in a press conference, Tuesday, that Washington condemned "the exclusion of UN officials from Ethiopia in the past, and if reports about the arrest of other employees there are true, we condemn that."
Price said that Washington "is engaged to push the parties in Ethiopia to dialogue and reach a ceasefire."
He pointed out that the US Special Envoy for the Horn of Africa, Jeffrey Feltman, "is still in Ethiopia to engage with the parties" in efforts to stop the fighting.
Price explained that there is "an opportunity to reach a cessation of hostilities, and we support the efforts of former President Obasanjo."
The US spokesman renewed his call to "Americans in Ethiopia to leave via commercial flights, which are still available."
The Ethiopian government declared, last week, a state of emergency for a period of 6 months, to confront the developments of the battles in the country, while several countries called on their nationals to leave Ethiopia, and the US government, on Saturday, ordered its non-essential diplomats to leave Ethiopia.
The Tigray People's Liberation Front dominated the political and security apparatus in Ethiopia for nearly thirty years, after it took control of Addis Ababa and overthrew the Marxist military regime represented by the "Temporary Administrative Military Council" in 1991.
Abi Ahmed, who was appointed prime minister in 2018, removed the front from power and the latter retreated to its stronghold of Tigray.
After months of disputes, Abiy Ahmed sent the army to Tigray in November 2020 to expel the regional authorities emanating from the Tigray People's Liberation Front, which he accused of attacking military bases.
Abi Ahmed declared his victory on November 28. But in June, the LTTE fighters recaptured most of Tigray and continued their offensive in the neighboring Afar and Amhara regions.