Weather in Moscow on the weekend of September 24 and 25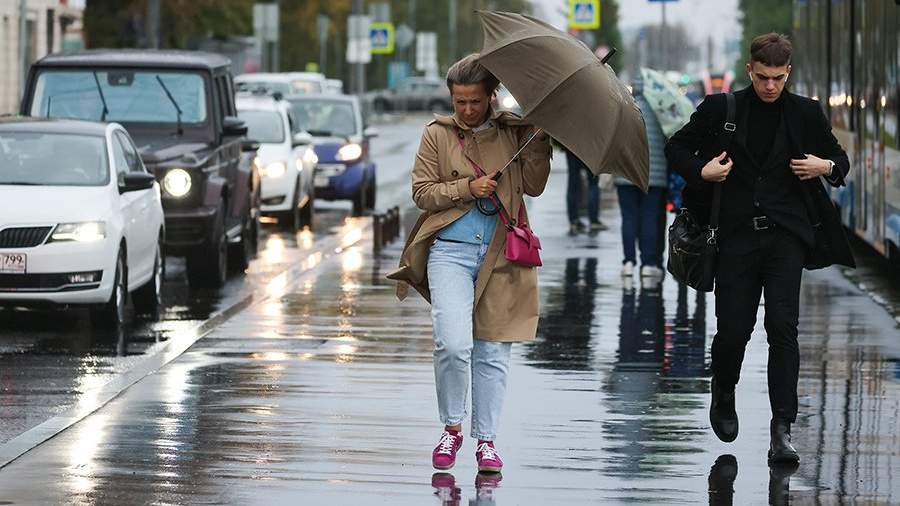 This coming weekend in Moscow is expected "deep autumn" cloudy weather with rain. This was reported to Izvestia on September 23 by the scientific director of the Hydrometeorological Center of Russia Roman Vilfand.
"The weather can be described as typically deep autumn on weekends. And this is due to the fact that a cyclone comes out from the southeast and the center of this cyclone will be just above the capital. Forecasters use this term – "the cyclone will sit on Moscow", that is, its center will be localized just above the capital. And so the weather will be gloomy – low clouds and rainy, "the meteorologist explained.
According to him, dense clouds will lead to the fact that the temperature during the day and at night will be very little different. Cloudy weather is expected on Saturday, rains (strong in some places), and the air temperature during the day and at night will be +8…11 degrees. In this case, the wind speed will be 6–11 m/s.
"Significantly on Sunday the weather will not change, even the temperature will drop due to the fresh wind. The temperature will be from +6 to 10 degrees both day and night, cloudy and rainy," Vilfand specified.
At the same time, he noted that the temperature of about +10 degrees in Moscow will be felt only at +5. This is due to the fact that the weather will be chilly, "you can shiver".
"When I say that the weather will be inclement, in fact, you need to remember that many people love this weather very much, you can remember many poets. Therefore, I take back my words, because I know that many creative people, especially poets, just create, work when the weather is of this kind, "the weatherman added.
The day before, Vilfand promised that warm and sunny weather with beautiful leaf fall would come to Moscow in mid-October. He stressed that there is no such moment from which the region finally falls into the cold season. According to the specialist, there will be more periods of beautiful golden autumn in the capital region.
Also on Thursday, Evgeny Tishkovets, a leading specialist at the Phobos weather center, said that three-quarters of the September rainfall will fall in Moscow this coming weekend. It will rain for 36 consecutive hours, he said. According to weather statistics, September 24, 2022 could be the rainiest day since at least 1948.