What else does Bolsonaro need to do? – 09/17/2021 – Hélio Schwartsman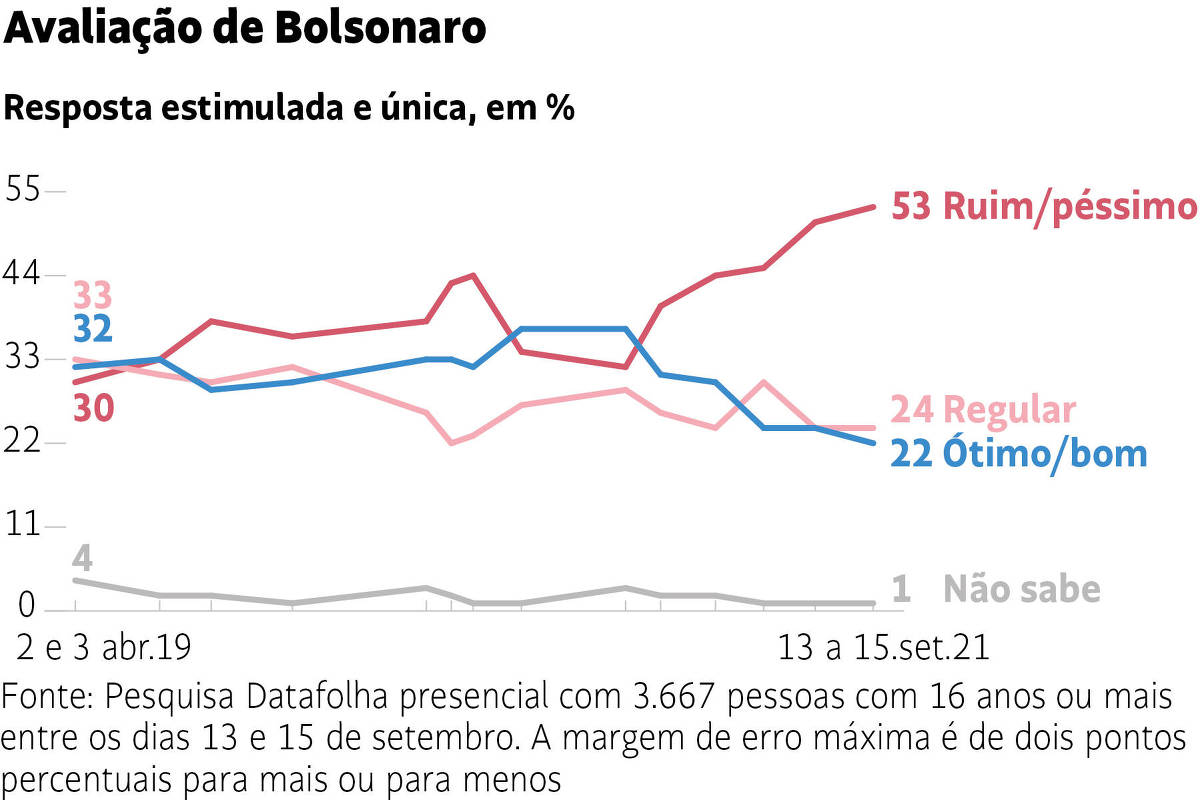 It is frightening that 22% of Brazilians still consider Jair Bolsonaro's government to be great or good — just two percentage points less than what was measured in July. It's amazing resilience. After all, a few-line summary of the management includes nearly 600,000 deaths in the pandemic, inflation hitting double digits, rising unemployment, probable electrical blackout, increased environmental destruction and human rights setbacks. The pseudo-argument of "at least there is no corruption" is not valid, as shown by the "cracks" and the CPI of Covid.
Not even the coup pantomime the president rehearsed on September 7 seems to have affected his popularity. I wonder what he would need to do to put his supporters below 10 percent — the runt-like stature that history reserves for him. Raping little kids live on prime time TV? Declaring that you are an atheist, gay and used to sell marijuana outside schools?
Of course, if we dig carefully through Datafolha's data, we'll find less dire news. There are already cracks in support for Bolsonaro in important demographic groups, such as the poorest and evangelicals. Further, looking at the economic outlook, it seems difficult to find something the president can lean on to regain his popularity.
While the difficulties posed by the epidemic are likely to subside, a spectacle of growth in 2022 is highly unlikely. Populist programs capable of leveraging the vote are severely limited by a difficult fiscal situation. Bolsonaro might even try a mandrakaria to get around the rules, but the market would probably catch the trick and throw dollar and interest rates sky high, meaning more inflation and fewer votes.
The good news is that, today, the chances of Bolsonaro being re-elected seem small to me. The bad thing is that there's still a year left until the election, enough time for a lot of bad things to happen.
LINK PRESENT: Did you like this text? Subscriber can release five free hits of any link per day. Just click on the blue F below.