When he neutralizes us, Orbán can target women, says gay couple in Hungary – 06/27/2021 – World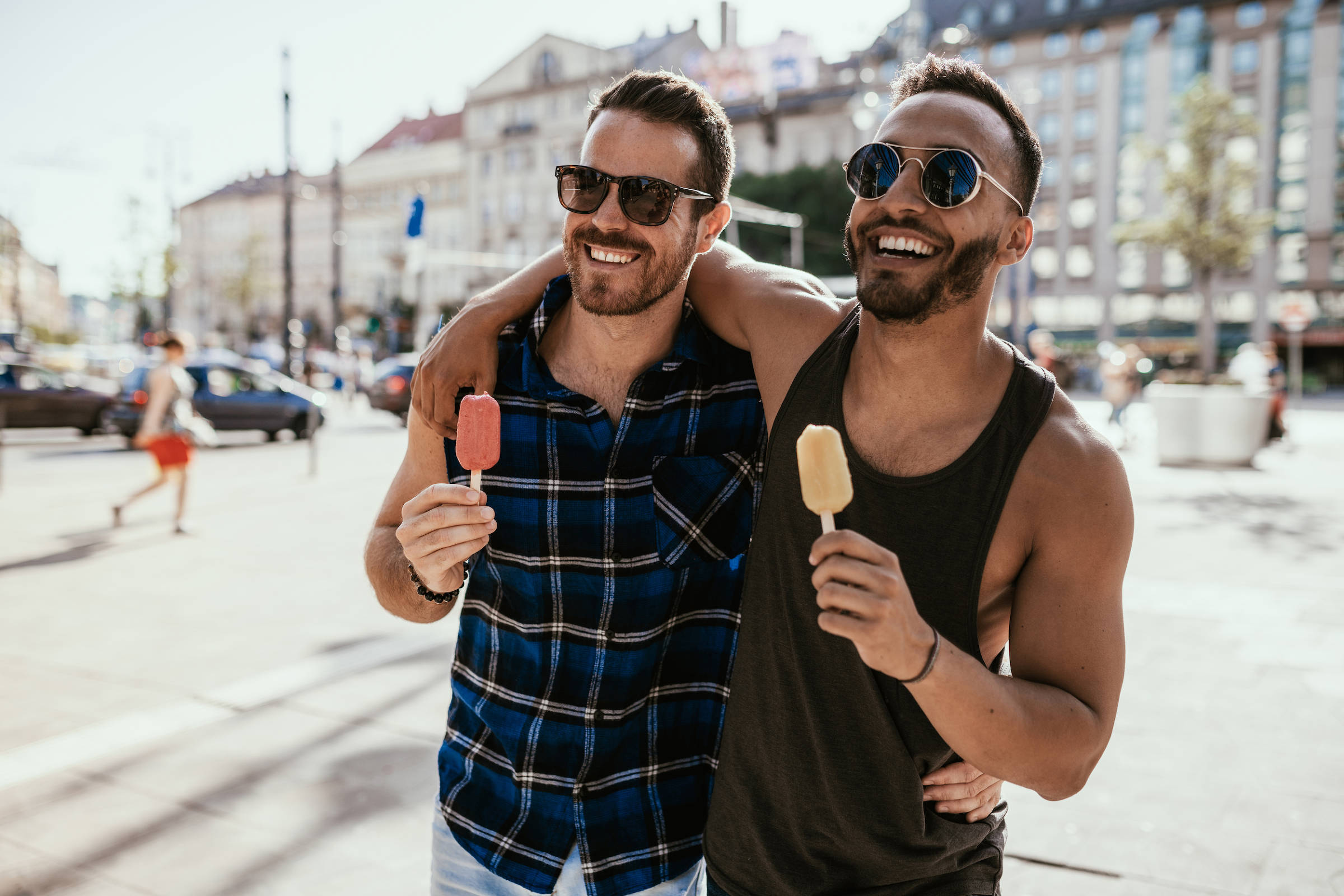 Physical educator Krisztián Tornyosi, 33, is openly gay, married and living in Hungary, which is in the crosshairs of the European Union for attacks on LGBTQIA+ rights (Lesbian, Gay, Bisexual, Transgender, Queer, Intersex, Asexual and others). Krisz was born and raised in the country, where he has a family and a career. But his partner, Colombian publicist Germán Henao, 32, moved to Hungary by choice.
And it did so in 2012, when the country was already ruled by populist Viktor Orbán, who this month passed a law banning any mention of homosexuality for anyone under 18 years old. The height of an anti-LGBT wave that has lasted three years, the constitutional onslaught is being questioned in the European bloc.
"What needs to be made very clear is that it is not Hungarians who are homophobic. The government is what it is", says the advertiser, who arrived for a one-year experience on the Aiesec professional exchange platform, as marketing director, and liked it so much that he stayed.
In its first year in Hungary, the country even hosted the Gay Games, a European event in which all nations participated, says Germán.
He felt so at ease that he even volunteered on a project to promote the country as a gay tourism destination. Krisz agrees: "The LGBT issue was simply not an issue for Hungarians. Nobody cared about the personal lives of others".
What then explains the change? For Germán, it is "the constant search for enemies" of Viktor Orbán and his nationalist party, Fidesz. "First it was the European Union, then the immigrants, the refugees, George Soros, and then we became the new enemies, and he started to intensify the attacks", says the advertiser, who now works in the area of ​​creating a multinational agency.
Krisz, who was born in Budapest but lived for ten years in a town 150 km southeast of the capital —where her parents still live— says the force of Orbán's smear campaign is even more felt in the countryside, where there is only access to controlled media by Fidesz and all rely heavily on the government for jobs and budget.
"The tactic is to pick a different enemy every two years and flood the interior with disinformation, and then present yourself as the one capable of saving them," says Germán. In practice, this already affects the lives of the couple, who exchanged messages on Instagram for several years until they met, in 2019, and "became inseparable" since then.
When they visit Krisz's family, they tell, they avoid kissing, holding hands and even getting very close to each other in public, in the municipality of 20,000 inhabitants. "It's not because of my parents, who love us. But my mother is a secretary at a government school. She would even like to be able to speak out and criticize the government's policies, but if she does, she loses her job", says the physical educator.
Even in Budapest, a city of almost 2 million people where the population is younger and the opening of foreign companies has created a cosmopolitan community, Orbán's aggressive rise is already beginning to have an impact.
"I'm very open about being gay and I've never had a problem, I've never been discriminated against in Budapest. But since the government's anti-LGBT rhetoric started to grow, fear started to grow among us, and at the same time anger started to rise among some people," says the Colombian publicist.
Some friends of the couple even left Hungary, considering that the direction given to the country by Fidesz was taking it further and further away from a good place to live. There is no shortage of good jobs, says Germán, but the risk of having children attacked at school because their parents are gay has grown.
"Because the message in the country now is that LGBTs are pedophiles. And if you want to go see your child's high school football game, other parents will look at you as an enemy."
The situation tends to get worse, precisely because the law prohibits sexuality education in schools. "The result will be more ignorance, more misunderstanding and more violence," says Germán.
And more suffering for young people. "If the law prohibits any mention of LGBTs, non-straight teenagers will feel totally out of place, as they will never be mentioned. There are men who like women or men, women who like women, and that is normal, there is no problem. But now they won't hear any of this, nor will they be able to ask someone to hug them and tell them there's nothing wrong with them," notes Krisz.
It was precisely to support these teenagers that Gérman was preparing to help implement the Hungarian section of the global NGO It Gets Better (It Gets Better), in which people from the LGBT community tell how they overcome difficulties and encourage their peers to fight. With the new legislation, talking about it with young people was vetoed.
For the couple, what the government didn't realize was that, by trying to control LGBT people, it harmed everyone's lives. On the issue of adoptions, for example, by restricting it to heterosexual Catholic couples, it jettisoned single people, whatever their sexual orientation, and people of other religions.
Krisz also sees his work as a physical trainer compromised, in which students often require help to strengthen themselves psychologically or they need someone who just listens to them. Now, if you're training teenagers, you'll need to police yourself on the issues.
"Also, if we stop educating kids about sex in general, not just homosexuality, what kind of kids are we going to raise?" asks Krisz. They note that it's not just gay parents who want their children brought up in an environment of information, respect and diversity.
What is at stake now affects all Hungarians, say Germán and Krisz: "The target is on the LGBTs, but when they neutralize us, they will turn their batteries to other groups. It's not a gay issue, 'gays be on their own.' It's about basic human rights. If Fidesz believes that the role of women is to produce children, for example, it can ban family planning or contraceptives. This restricted group will increasingly control what a family can be".
The couple already sees a broader reaction, at least in Budapest. A protest against Orbán's newest law brought together residents of various groups, "grandparents, children", and demonstrations of support grew on social networks and also on the streets. Many companies have publicly declared their support for LGBTs, "not just multinationals, but Hungarian companies as well," says Germán.
Real changes, however, are only expected for the medium term. "In 15 or 20 years, this new generation will come to power that did not live closed in their communities, with memories of World War II or under strong Russian influence. In 15 or 20 years, these people will be the leaders in politics and the economy, and Hungary will be able to take a turn for the better", hopes Germán.
With laws aimed at directly controlling the new generations and forcing them to think like the old ones, it will be necessary to redouble the fight, they predict.
UNDERSTAND THE CASE
Who is the Prime Minister of Hungary?
Viktor Orbán, 58, studied English, law and political science. He became leader of the Fidesz party in 1993 and made him migrate from his liberal line to a conservative, nationalist and populist platform.
Orbán was prime minister for the first time from 1998 to 2002. He returned to government in 2010 and, with control of Parliament, changed electoral laws that made it easier for his party to obtain more seats with fewer votes. He was re-elected in 2014 and 2018.
Was Orbán's political platform always anti-LGBT?
No. The conservative politician follows the populist strategy of creating enemies against whom he presents himself as a firm-handed leader capable of defending the population.
Since he came back to power in 2010, communists, immigrants, the European Union, Jewish capitalists (especially the Hungarian-American George Soros) and, in the last three years, LGBT people have already been chosen as main targets.
According to historian Eva Balogh, Orbán is not personally homophobic and this is not an ideological issue for the party. "The top management of Fidesz has known for 30 years that József Szájer, one of Orbán's close friends and political allies, is gay, but his sexual orientation was not an issue in his political community," she writes on her Hungarian Spectrum blog.
What rights have already been taken away from LGBT?
Amendments to the Constitution led by Orbán limited the definition of family, for example, to that formed by a man and a woman, and determined that a person's gender must be biological.
In practice, this prevents transsexuals from changing their names and, in addition to abolishing the civil rights of same-sex couples, strongly restricts the possibility of adoption by those who are not in Catholic marriage.
How does the antipedophilia law affect LGBT rights?
Fidesz, the party controlled by Orbán, has inserted into the law a section that says: "For the purposes of this law and to guarantee the rights of the child, it is prohibited to make pornography or representation of sexuality available to persons under 18 for their own purposes, or that implies any deviation from the identity of the sex with which the person was born, or change of gender and homosexuality".
In other words, it creates an identification between homosexuality and pedophilia and prevents sexual education and even the mention of homosexuality in schools.
What does Orbán say about this law?
Orbán and members of his government have said that the intent of the law is to guarantee that "the sex education of children belongs exclusively to the parents", although the approved text makes no mention of the word father.
Why is Orbán now attacking LGBT people?
Oppositionists accuse him of trying to draw attention away from the wave of criticism that has taken over the streets after the government's attempt to build a Fudan University campus in China in Budapest.
For some analysts, the attack on LGBT is an opportunistic political strategy, which finds an echo in the most conservative electorate in the interior of the country. Historian Eva Balogh sees "a cold political calculation, dictated by the threat of a united opposition, which could topple Orbán's party in April 2022."
What is the reaction of the European Union?
Leaders from 17 countries signed a letter urging the European Commission (EU Executive Branch) to react against the law, which they say "represents a flagrant form of discrimination based on sexual orientation, gender identity and expression and therefore deserves be condemned".
Justice Commissioner Didier Reynders and Internal Market Commissioner Thierry Breton took the first step towards legal action against Hungary: they sent a letter to Hungarian Justice Minister Judit Varga asking for clarification. It has a deadline until the end of this month.
Can Hungary be forced to review the law?
Not directly, but there are three ways to try to put pressure on her.
1) The first is Justice. Following the Hungarian minister's response to this week's questioning, the Commission may start an infringement proceeding, forcing Hungary to change the law.
If Hungary refuses, the case will go to the European Court of Justice. If the final decision is that Hungarian law violates European law, the Hungarian government could be punished, but this process could take years.
2) Another avenue of pressure is a disciplinary procedure known as Article 7, which the European Commission applies when it considers that one of its members may be violating essential EU values. Ultimately, the procedures of Article 7 can lead to the suspension of a country's right to vote in the European Council, a body that brings together the governments of 27 members.
For this, however, the unanimous approval of the other 26 members is required, something unlikely because Poland, also under investigation, supports the Orbán government.
3) A new instrument, the result of a not very emphatic agreement signed last year, is to try to link the transfer of billionaire resources for post-pandemic reconstruction to respect for EU values ​​and the rule of law.
As the text does not firmly establish this barrier, enforcing it would depend on the Commission's political strength and diplomacy. What is at stake is not small: Hungary is seeking to receive 50 billion euros (BRL 296 billion), about a third of its annual GDP.